California's Hardline Net Neutrality Law Prevails In Court
A legal challenge to California's hardline net neutrality legislation has failed, setting the stage for states to pick up where Trump's FCC left off.
A coalition of telecommunications companies had hoped Judge John Mendez would preempt the law from going into effect, but will now have to make do with appeals as the law is implemented, CNN reports.
Net neutrality is a regulatory principle preventing internet service providers from throttling access depending on who is requesting it. When Donald Trump's Federal Communications Commission did away with it in 2017, it opened the door for companies to give preferential treatment or use their service punitively against competitors.
California quickly stepped up to fill the gap, but the comprehensive net neutrality law it passed in 2018 was immediately challenged by both the federal government and private industry. Biden's Justice Department has since dropped the federal lawsuit, but the complaint from service providers prevented the law from going into effect until now.
Industry lobbyists argued that regulation was unnecessary since service providers hadn't made any large moves since neutrality was dropped, but Judge Mendez wasn't convinced.
"I have heard that argument and I don't find it persuasive," said Mendez according to The Hollywood Reporter. "It's going to fall on deaf ears. Everyone has been on their best behavior since 2018, waiting for whatever happened in the D.C. Circuit. I don't place weight on the argument that everything is fine and we don't need to worry."
His comments indicated he didn't think the suit had much chance on appeal, noting the D.C. Circuit decision that in surrendering net neutrality the FCC had also given up the right to preempt states from pursuing it.
Mendez, who was appointed by George H. W. Bush, took time to say that the decision was apolitical and to needle Congress for not taking action.
"This decision today is a legal decision and shouldn't be viewed in the political lens," he said. "I'm not expressing anything on the soundness of the policy. That might better be resolved by Congress than by federal courts."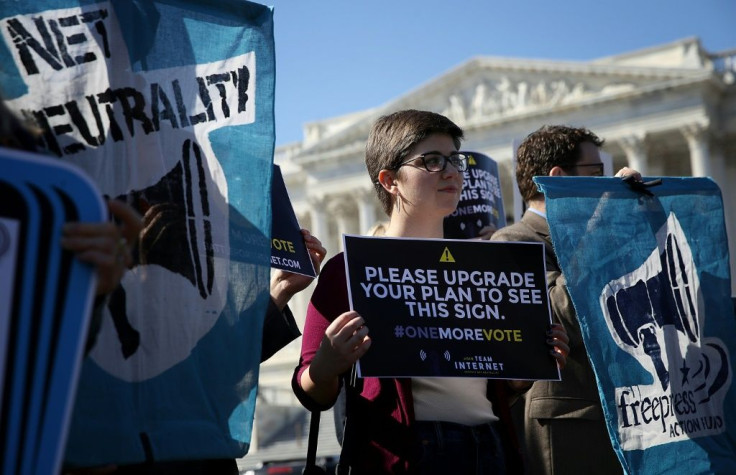 Communications companies echoed that sentiment and said they would take a step back to analyze their position before filing an appeal.
"A state-by-state approach to Internet regulation will confuse consumers and deter network investment," they said in a statement to CNN, "just as the importance of broadband for all has never been more apparent."
© Copyright IBTimes 2023. All rights reserved.