Cameron Mathison Health: Hallmark Stars Send Support After Cancer Diagnosis, Surgery Revealed
"Entertainment Tonight" and "Home & Family" co-host Cameron Mathison revealed he's currently battling health problems and was recently diagnosed with renal cell carcinoma (also called kidney cancer). He also shared that surgery is scheduled for Thursday to remove a tumor on his right kidney.
He first made the announcement on Monday's episode of his Hallmark Channel talk show and then followed it up with a post on Instagram.
"I have a health situation that I want to share with you all," Mathison began his Instagram caption. "There are many reasons I love social media, staying connected with you all, sharing fun experiences... well this time I'm asking for your help.
"About a month ago, I had an MRI for some gut issues I've been having, and during that MRI they found a tumor on my right kidney. It's consistent with Renal Cell Carcinoma... or kidney cancer. The good news is that it hasn't spread to any other organs. They say my healthy lifestyle and diet has no doubt helped keep it from growing and spreading to other areas, as doctors think it's been growing in me for minimum 10 years.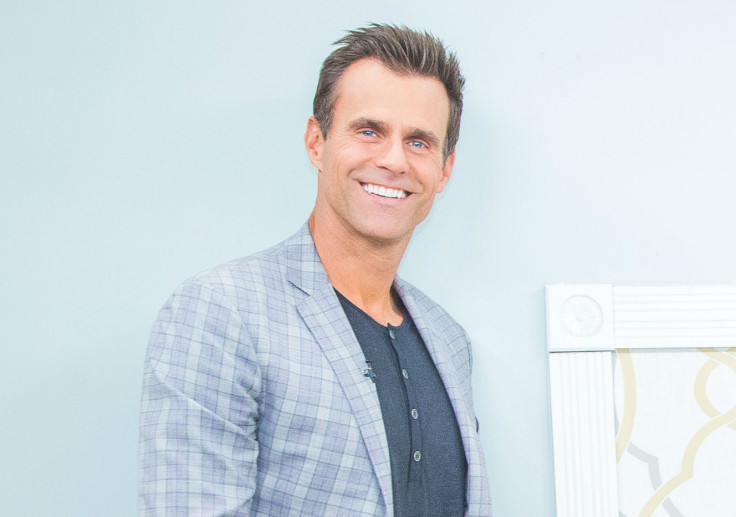 "I am extremely lucky that we found it early. Thank you to my longtime friend and urologist @jon_giddens who has helped me tremendously through this process. [Wife] Vanessa, [kids] Lucas and Leila have been absolutely amazing with their love and support... as have my mom, dad, brother, and everyone at 'Home and Family,' Hallmark, and 'ET.'"
Though the "All My Children" alum is "feeling very grateful and optimistic," with his surgery scheduled for Thursday at 4 p.m. EDT, he's "hoping to receive positive thoughts, prayers or whatever" people feel comfortable giving. And it didn't take long after revealing his cancer diagnosis for Mathison to receive just that on social media from many of his fellow Hallmark stars.
Keep reading to see all of the positive thoughts that members of the Hallmark family sent his way.
Catherine Bell
"Sending huge huge love and wished for a speedy and full recovery my friend!!!!!! Love you!!!! And love to your family!!!"
Lacey Chabert
"Lifting you up in prayer! All my love to you and your family."
Paul Greene
"Love the approach and mindset. We have your back buddy."
Nikki DeLoach
"You are being surrounded by an army of angels. We've got you."
Erin Krakow
"Sending you guys lots of love!!!!!!"
Kristoffer Polaha
"We will be praying for you, brother. You got this."
Brittany Bristow
"Love you Cameron. Sending you so many well wishes. There is no one more capable of walking away from this than you."
Candace Cameron Bure
"Absolutely praying for you Cameron, and over the doctors and nurses during your surgery as well as your family."
Taylor Cole
"Sending my love."
Joey Lawrence
"Sending prayers now brother!"
© Copyright IBTimes 2023. All rights reserved.