Camila Cabello Reflects On Life Without Fifth Harmony, Doesn't Fear Solo Career
As Camila Cabello continues to climb the charts with hit songs like "Havana" and "Crying in the Club," some fail to realize that it was only around 11 months ago when she launched her solo career after leaving the popular girl group Fifth Harmony.
Despite her success, Cabello is well aware that her journey wasn't easy and shared a piece of it by releasing episode 3 of her tour documentary. In the video, Cabello reflects on the person she was a year ago and how she is grateful that times have changed.
"You know when you flash back to a year ago, this same day, like, what kind of person I was, it just feels like everything is different but in a good way," she says.
Cabello went on to thank her band and tour crew for being by her side as she performed in countless shows opening for Bruno Mars by herself for the first time. The "OMG" singer admitted that through their support, she was able to come out on top and felt like she was ready to take on the world.
"I'm not nervous anymore. I'm eager. I want more. I want to get to know people, and I want to fall in love. I want to walk around in New York until eight in the morning. I just feel more alive," she explained.
Since Cabello's exit, Fifth Harmony has been constantly addressing split rumors now that several of the members have embarked on solo ventures without the group.
On Sunday, 5H member Lauren Jauregui shut down break up rumors after a tabloid reported that "backstage insiders" witnessed the group being "stressed out and snappy" ahead of their Tidal performance while alleging that it looked as if the group was falling apart.
In the now deleted tweet, Jauregui insisted that the group was on good terms and the story was fabricated. "We did three things in one day after flying in from Costa Rica to rehearse...people are wild. We were chillin that day tho I wonder who these 'backstage insiders' were," she wrote at the time.
Since Cabello left the group, with the exception of Ally Brooke Hernandez, members Jauregui, Normani Kordei and Dinah Jane Hansen have gone on to record solo music on their own. However, the four insist that they have no plans on splitting up the group.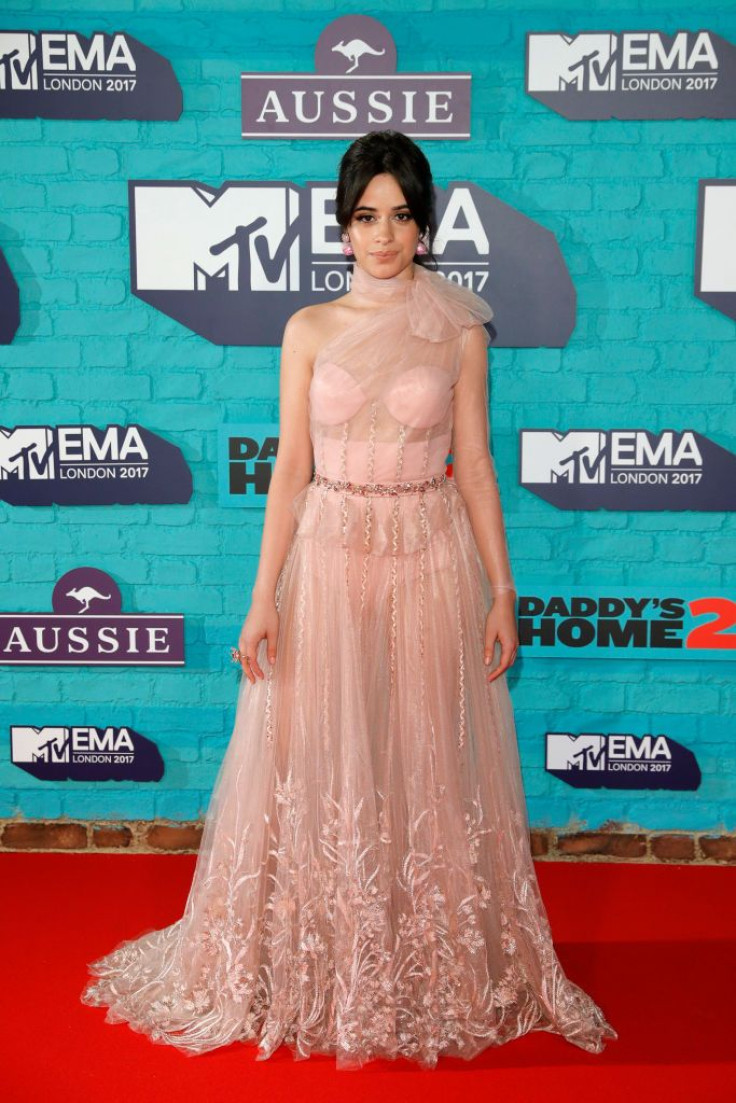 © Copyright IBTimes 2023. All rights reserved.