Camilla Parker-Bowles Gives 'Pathetic', 'Insincere' Response When Asked About Missing Harry, Meghan
KEY POINTS
Camilla Parker Bowles accused of being insincere when asked about missing Prince Harry and Meghan Markle
Camilla Parker Bowles not a wicked stepmother, according to Prince Harry
Camilla and Prince Charles faced more adverse publicity than the Sussexes
Camilla Parker Bowles allegedly gave an "insincere" and "pathetic" response when asked about missing Prince Harry and Meghan Markle.
Lizzie Robinson, royal producer at ITV News, shared a clip of the Duchess of Cornwall being asked if she would miss the Duke and Duchess of Sussex. Camilla was hesitant to reply and when she did, she only uttered "course."
Several royal fans didn't like what they saw and heard. Many called the duchess' response "insincere" and "pathetic."
"That is one pathetic response but not too surprising coming from her," one wrote on Twitter.
"She doesn't sound very sincere!" another added.
"Please! the way she said it was inauthenticate [sic]," a different social media user opined.
Another user slammed Prince Charles' wife for not doing anything to address the negative headline about the Sussexes. Another took a swipe at the duchess for collaborating with The Sun, when the duchess published several negative reports about Prince Harry and Meghan Markle.
Royal fans thought that Prince Harry and Prince William do not share a good relationship with Camilla because she was the reason Prince Charles and Princess Diana's marriage broke down. However, contrary to that, the Duke of Sussex had nothing but praises for Camilla.
"To be honest, she's always been very close to me and William. She's not a wicked stepmother. Look at the position she's coming into. Don't feel sorry for me and William, feel sorry for her," Prince Harry said of his stepmom.
According to journalist Angela Levin in her book "Harry: Conversations with the Prince," Prince Harry's revelation was not surprising because he already accepted Camilla as part of his father's life and had grown to like her. Also, Markle's husband saw things from other people's point of view.
In related news, the Prince of Wales and Duchess of Cornwall reportedly faced more adverse publicity than Prince Harry and Markle, but they didn't complain. The future king and queen have always looked straight down to the camera and eventually won over their critics.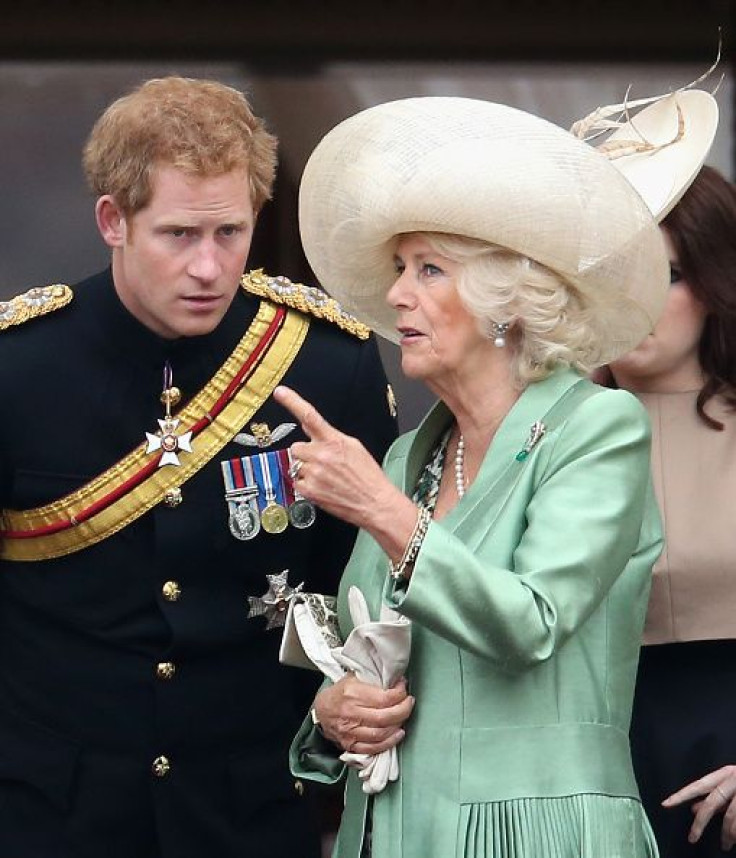 © Copyright IBTimes 2023. All rights reserved.