Can News Corp. Survive With Just News?
Analysis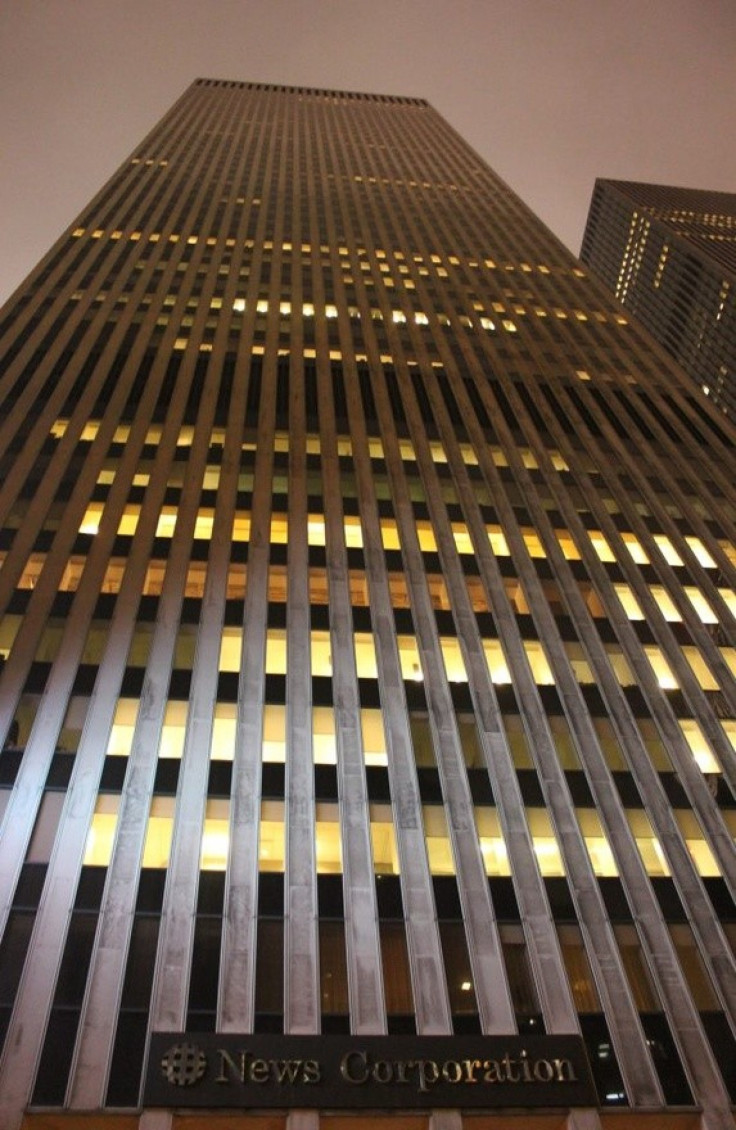 The newspapers that give Rupert Murdoch's News Corp. (Nasdaq: NWSA) its name may soon be on their own after the media giant's board approved a breakup that could radically reshape the global media landscape.
Under the proposed plan, News Corp. will break its empire into two separate companies, one with entertainment properties led by Fox's television and movie holdings, and the other encompassing newspapers in the U.S., UK and Australia, as well as book publisher HarperCollins.
The two new entities would differ greatly in terms of financial strength. News Corp.'s profits now largely stem from its cable and network television divisions, which accounted for around $3.5 billion in revenue and operating income of $1.1 billion during the most recent quarter. The company's film studio had operating income of $272 million, while its publishing unit had an operating profit of just $130 million as advertising declined.
While investors are happy to read the Wall Street Journal, they are unimpressed by its relatively thin margins. After News Corp. confirmed it was exploring a split, its shares shot up around 11 percent this week to close near a five-year high.
"We think News Corp. has a great collection of entertainment assets, including its movie and TV studio, the Fox broadcast network, domestic and foreign cable networks, and its 39 percent stake in BSkyB. We think less of the publishing assets given the headwinds facing the newspaper operation in the U.S., the UK and Australia," wrote Michael Corty, an analyst with Morningstar, in a research note this week.
The separation of News Corp.'s publishing and entertainment arms is being cheered by investors, but it could prove to be crippling for the journalism side. The Wall Street Journal has one of the strongest brands in media, but it was deeply troubled financially when it was still controlled by the Bancroft family, which sold the paper to Murdoch in 2007. Other News Corp. papers, like the New York Post and the Times of London, are already bleeding cash.
A survey of other stand-alone newspaper companies is not reassuring. Gannett Co. (NYSE: GCI), publisher of USA Today, has been economically lackluster. The New York Times Co. (NYSE: NYT) has unloaded assets and remains embroiled in a year-long pension dispute with the local newspaper guild. The Tribune Company, publisher of the Chicago Tribune and the Los Angeles Times, crashed into bankruptcy in 2008 and remains economically fragile.
In contrast, the few robust media companies have grown with the power of separate revenue streams. Bloomberg News is fueled by its eponymous financial terminals, a staple at banks and investment firms around the world. Thomson Reuters Corp. (NYSE: TRI) has tremendous access to data, as well as reporting. The Financial Times has one of the most expensive paywalls in its industry, and its parent company, Pearson Plc (NYSE: PSO), has millions in education revenue. The Washington Post company had previously been propped up by Kaplan, its for-profit education arm, but new federal regulations have dampened profits.
Undoubtedly, Murdoch will do all he can to insulate the new publishing company from the troubles of the media industry. The new company would be set up with no debt, according to the Journal, and would likely include News Corp.'s relatively new education arm, which could eventually diversify profits. But its reporters around the world would not longer be shielded by billions in entertainment revenue, making growth challenging and layoffs possible.
Without deeper and deeper cost-cutting, given print advertising's continuing spiral downward, the new publishing company's thin 7 percent profit margin would disappear quickly, wrote media analyst Ken Doctor at Nieman Journalism Lab.
And while Murdoch has been a consistent champion of funding journalism, he is 81, and the company's next generation of leadership may not be as sentimental about challenging, if not outright unprofitable, businesses.
© Copyright IBTimes 2023. All rights reserved.