Can Prince Harry Reconcile With Prince William? Royal Experts Speak Up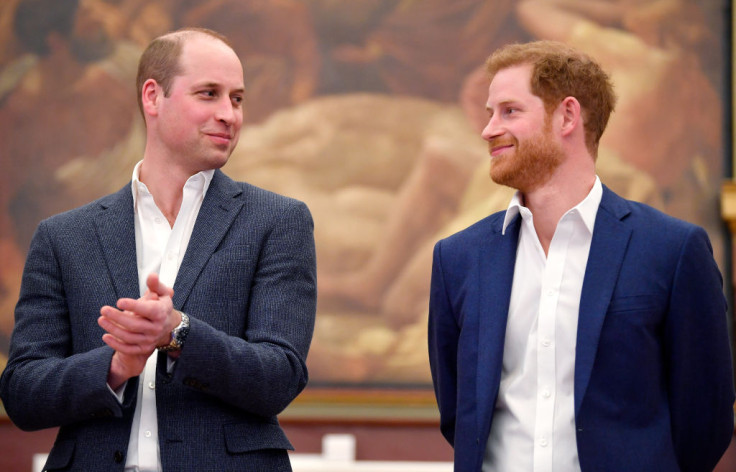 KEY POINTS
Royal commentator Richard Fitzwilliams said he doesn't see an end to Prince Harry and Prince William's rift
He accused the Sussexes of "attacking" the royal family despite knowing they can't hit back at their claims
Journalist Rebecca Twomey believes the two princes just need a "lot of space and time"
Royal experts are debating on whether or not there is still a possibility for Prince William and Prince Harry to mend fences and reconcile in the future.
Royal commentator Richard Fitzwilliams and journalist Rebecca Twomey, who was described as a "supporter of the Sussexes," joined host Dan Wootton on GB News' "The Clash."
Wootton asked whether or not they agreed with royal correspondent and author Jennie Bond's suggestion that there's "no hope left" for reconciliation between Prince William and Prince Harry as no one except their late mother Princess Diana can bring the brothers together again.
Fitzwilliams said he believes Bond's statement is "perfectly reasonable" because "there is a reason for the deep rift that has broken up a relationship."
"'Spare' had a very different dimension and showed that there was a lot of bitter rivalry in the past. We always thought [the brothers were] so tremendously close. There is no doubt that there's a fundamental problem here: you can't trust Harry. You can't trust Harry and Meghan [Markle]," the royal commentator claimed. "And I say this remembering what happened on Oprah [Winfrey's interview] and most recently with 'Spare' and all the interviews he gave."
He went on to suggest that it's unlikely for the royal family to trust Prince Harry and Markle again after the revelations and allegations they made in his bombshell memoir "Spare," their Netflix docuseries, and their 2021 interview with Winfrey.
"You can't confide in them because it will turn up either on television or indeed in a book. The problem is we don't know the Sussexes' plans. But they are completely unreasonable, in my opinion, because time after time, they've been attacking the royal family knowing perfectly well that it's almost impossible point by point for the royals to hit back," Fitzwilliams claimed. "So I don't see an end to the rift, I'm afraid."
However, Twomey had a different take on the matter. While she agreed that Princess Diana would have been able to help the siblings reconcile, she said she believes there is still a chance that Prince William and Prince Harry would mend their relationship on their own in the future.
"I think really there needs to be a lot more time between these two brothers. I mean, it's just so sad that these two who were so, so close have really had this massive falling out, and as we know in 'Spare' that horrible physical fallout William and Harry had together," she said. "But what I think will actually reunite them is a lot of space and time. And when William is crowned king, which he eventually will be, I very much think he'll want his brother there and I don't think Harry would ever let him down for that."
International Business Times could not independently verify the claims.
During an interview with ITV in January ahead of the release of his book "Spare," Prince Harry said he wants to have his father King Charles and brother William back and that he wants "a family, not an institution."
"I love my father, I love my brother, and I love family," he told ITV. "I don't think my father or brother will read the book. ... But what they have to say to me and what I have to say to them will be in private, and I hope it can stay that way."
He also told "60 Minutes" at the time that he released his book to set the record straight on what has been said about him, not to bash his family.
Prince Harry said he was looking forward to him and Prince William "being able to find peace" in the near future.
"My brother and I love each other. I love him deeply. There has been a lot of pain between the two of us, especially over the last six years," the Duke of Sussex said.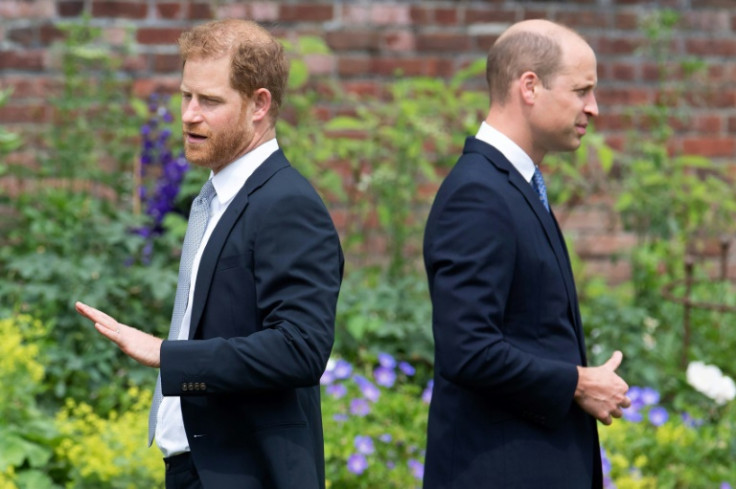 © Copyright IBTimes 2023. All rights reserved.