Prince Harry 'Trying To Personify' American Dream After 'No Success' As Englishman: Royal Insider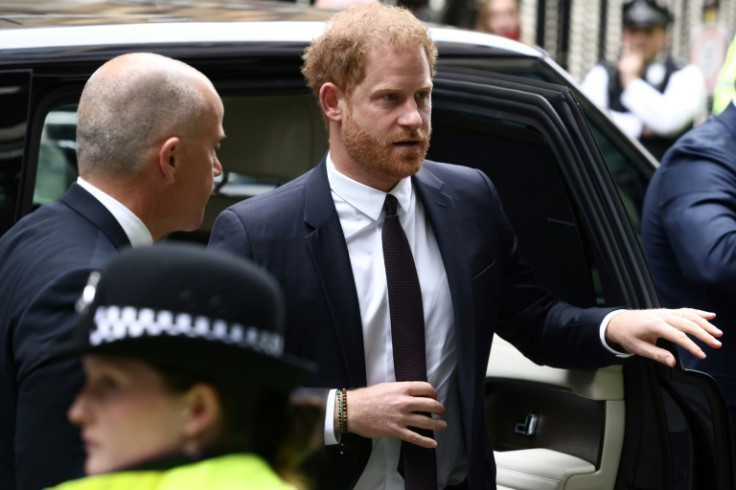 KEY POINTS
British journalist and author Petronella Wyatt slammed Prince Harry in a new interview
She claimed Harry is "trying to personify the American dream" after having "no success as an Englishman"
The commentator claimed Harry is foolish for thinking he can make it in Hollywood
Prince Harry is "trying to personify the American dream" but is "foolhardy" for thinking he can make it in Hollywood, a royal insider has claimed.
During a new interview with GB News host Mark Dolan, British journalist and author Petronella Wyatt discussed Prince Harry skipping King Charles' Scottish coronation celebration Wednesday, a day after he was spotted with his wife Meghan Markle and their kids, Prince Archie and Princess Lilibet, watching a Fourth of July parade near their home in Montecito, California.
"He's had no success as an Englishman, so he's having a go as an American," Wyatt claimed of Prince Harry. "But it is very telling that he has no intention of ever coming back [to the U.K.]. He's burnt all his bridges."
The royal commentator continued, "He's got an American wife [and] children who are American citizens and who will be brought up as Americans. I think he's now trying to personify the American dream and sort of cut it as kind of a humble guy as opposed to this Brit in royal exile, which hasn't worked that well. I mean, this may well be a new tactic for him."
While Dolan called Prince Harry "brave" for venturing into "cutthroat" Hollywood after leaving royal life, Wyatt disagreed, describing Prince William's younger brother as "foolhardy" instead.
"Brave is a kind word. I would have said foolhardy," she opined. "If you've been in that royal hot house for 30-odd years, the real world ... is going to be tough. But to think you can then go to Hollywood and make it there when they're trying to cut your throat and then give you $5. They really don't give a damn about titles. Americans don't care about that thing anymore."
When asked what she thinks could be next for Prince Harry and Markle after his memoir, her podcast and their Netflix docuseries, Wyatt suggested that the Invictus Games founder could release more books in the coming years as part of his multi-book deal with Penguin Random House, the publisher of "Spare."
But the royal commentator suggested that Prince Harry may lose that deal if he doesn't deliver.
"But the thing is that he's going to get the shock of his life if this happens because his publishers are pretty ruthless too. And if he produces proposals they don't like, he'll have to give back the money," Wyatt alleged. "It'll be a massive sum."
In January, Entertainment Tonight reported Prince Harry has a four-book deal with Penguin Random House worth $35 million to $40 million. International Business Times could not independently verify this information.
After his memoir "Spare," Prince Harry's forthcoming books are expected to cover other facets of his life in public service, including potentially one about the Invictus Games, which the royal launched in 2014.
Prince Harry and Markle recently parted ways with Spotify, ending their reported $20 million deal with the audio streaming giant.
Royal commentator and host of the "To Di For Daily" podcast Kinsey Schofield recently claimed that the Duke and Duchess of Sussex are in a "crisis situation."
According to her, they have to "secure some new opportunities," and they should "do it fast."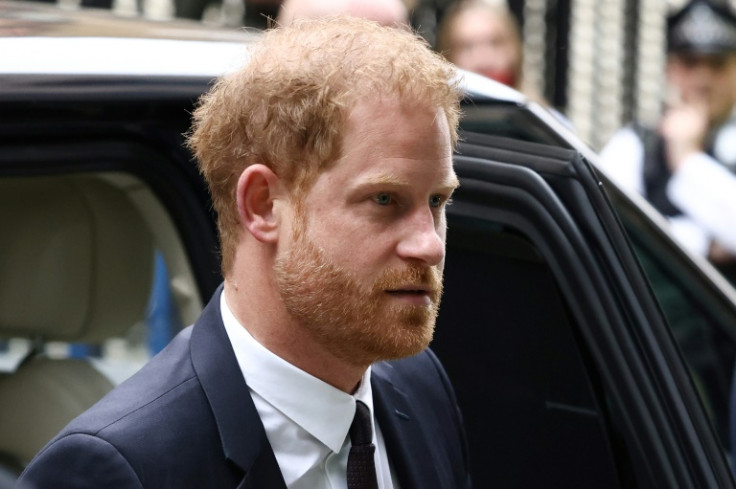 © Copyright IBTimes 2023. All rights reserved.