Candace Cameron Bure Slams Negative Instagram Commenters; 'You Go After My Kids, I Go After You'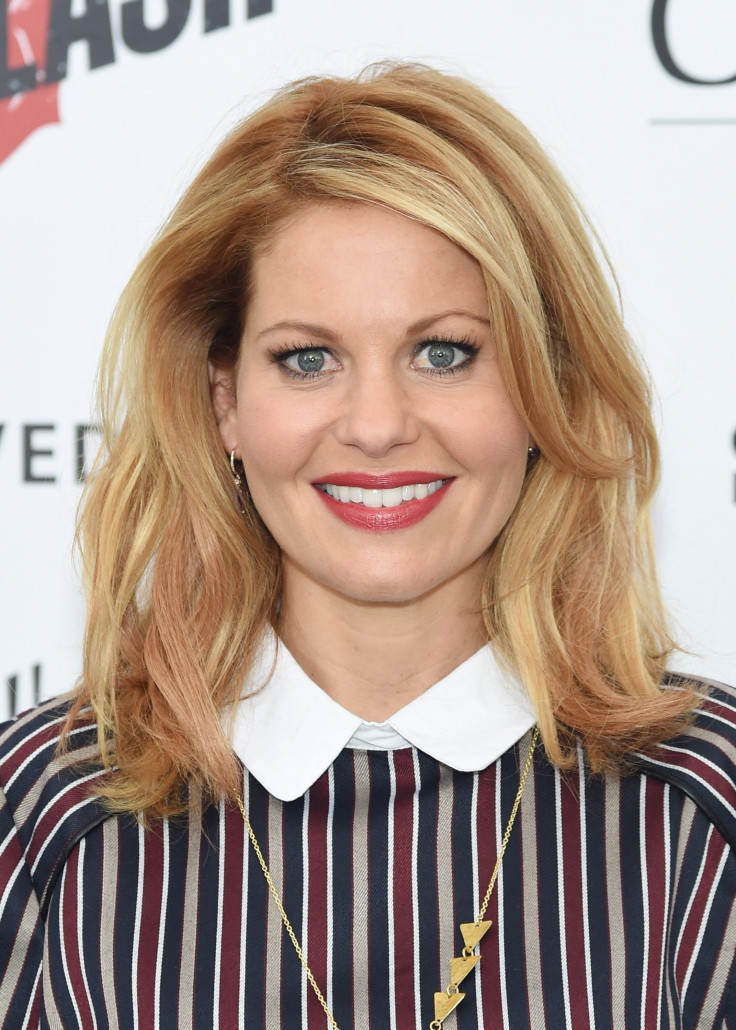 Candace Cameron Bure's motherly instincts were in full force Tuesday when a few fans left unfavorable comments about her daughter on her Instagram page. The "Fuller House" star warned her followers she would "go after" them following the incident.
"You go after my kids ... I go after you," Cameron Bure, 39, wrote on Twitter. "Don't mess with mama."
Her comments came one hour after she shared an image of her three children, Natasha, Lev and Maksim, heading off to their first day of school. "First day of school. These pics never get old," she captioned the candid shot. The actress added that it was 17-year-old Natasha's last first day of high school. "[Lev] (left) is a sophomore and Maks (right) is ruling middle school in 8th grade," she wrote.
While many of Cameron Bure's fans had nothing but kind words about the family photo, others left comments that appear to have angered the devout actress. While she did not address the exact comments that upset her, it appears the brunt of the negative statements were about Natasha's outfit, some slamming the former child star's daughter for being immodest.
Some of Cameron Bure's fans have stepped up in defense of the teen, calling the unfavorable commenters "hateful trolls." "It is very sad that so many people hide behind their social media accounts and try to bash others. The world has so many problems and the length of shorts should not be one of them," wrote one Instagram fan. "Watching 'Full House' every Friday night back in the day doesn't qualify you to speak into anyone's life," wrote another follower.
Despite some Cameron Bure followers' attempts to give Natasha fashion advice, it doesn't appear she needs it. The teen has made a name for herself with her YouTube channel, Natasha Bure, which currently has just over 27,000 subscribers. The lifestyle vlogger frequently posts videos about makeup and fashion.
© Copyright IBTimes 2023. All rights reserved.