Cardi B 'Feels Like A Teen' After Meeting Robert Pattinson [Watch]
Cardi B is one lucky woman! She has been literally living up the life many girls can only dream of. Just days back a video went viral of "YOU" star Penn Badgley gushing over her, and now she is partying with the one and only Edward Cullen a.k.a Robert Pattinson.
The "Up" rapper posted a clip, on Twitter on Friday, writing, "Look who I met the other day! I felt like a teen!"
The video clip shows Cardi fixing her hair while looking at the camera, as she says, "Come on. Look at my friend, guys" and then she pans the camera to Pattinson, who smiles at the camera sweetly and sticks his tongue out slightly. Meanwhile, Cardi appeared to have a hard time containing her happiness as she squeals with excitement like a schoolgirl.
The 29-year-old rapper attended a party Thursday honoring British Vogue editor-in-chief Edward Enninful, according to a People report. The event was attended by celebs like Gabrielle Union, Salma Hayek, Serena Williams, Katy Perry, Orlando Bloom, Tracee Ellis Ross, Cindy Crawford, Kaia Gerber, and Jesse Williams.
But Cardi clearly had her eyes set on the new "Batman." Looks like Penn Badgley has competition for the "WAP" singer's affection.
Just weeks back on Oct. 17, Cardi had a similar fan-girl moment when a Twitter user tweeted out a clip of Badgley while he was busy promoting his Netflix drama back in 2019. In the clip, the "Gossip Girl" star praises her for her "authentic" social media presence.
The clip clearly made Cardi's day as she expressed her happiness via a tweet that read, "OOOOMMFFFGGGGGG HE KNOWS ME !!!OMMMGGGG!!!!!!You like I'm famous famous."
Cardi's excitement literally made Badgley speechless as all he could write was an "I—"
In no time, both the stars took their Twitter friendship to the next level, as they made each other pictures as profile pictures, and fans couldn't have asked for anything better.
This whole exchange got the seal of approval from the team at "You" as they found Cardi B's address and sent her a menacing yet fawning message from Badgley's serial killer character.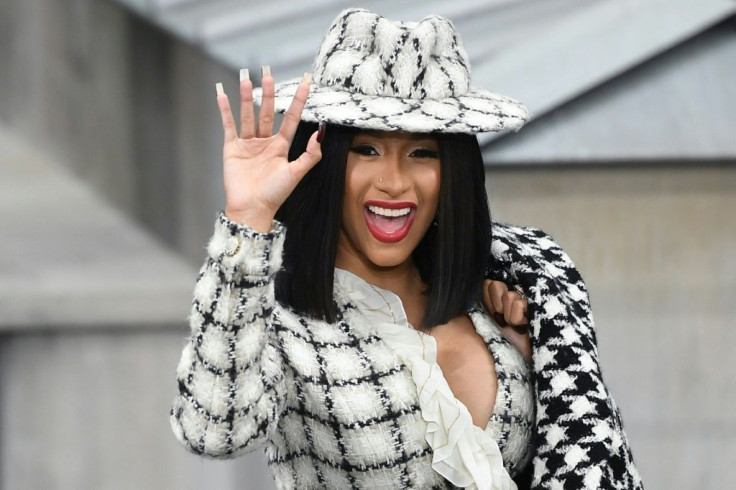 © Copyright IBTimes 2022. All rights reserved.
FOLLOW MORE IBT NEWS ON THE BELOW CHANNELS