Cardinal Dolan: What Are His Policy Positions?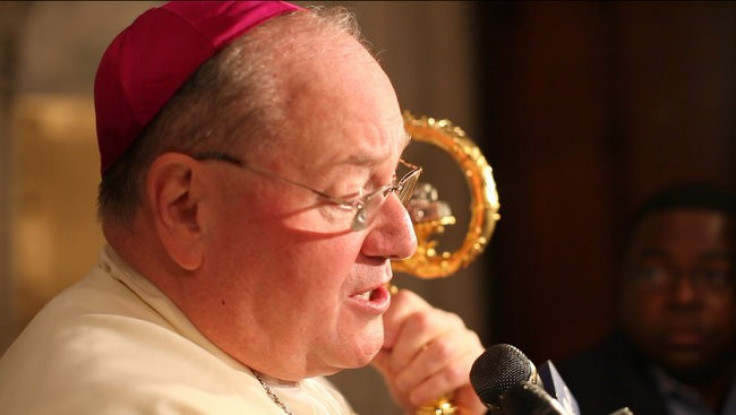 New York's Archbishop Timothy Dolan will be one of the 22 prelates who will join the ranks of Roman Catholic cardinals on Feb. 18.
It's as if Pope Benedict is putting the red hat on top of the Empire State Building, or the Statue of Liberty, or on home plate at Yankee Stadium, or on the spires of St. Patrick's Cathedral, Dolan said in a statement.
He became archbishop of New York in 2009, taking the post over from Cardinal Edward Egan.
In 2010, Dolan replaced Cardinal Francis George of Chicago as president of the United States Conference of Catholic Bishops.
Here's a look at some of the new cardinal's important public positions:
Same-Sex Marriage: Dolan has long been one of the nation's most outspoken critics of same-sex marriage. Before the passage of New York's Marriage Equality Act, Dolan formed a coalition with other top New York Catholic officials to lobby against the bill.
In September, the archbishop sent a letter to President Barack Obama warning that same-sex marriage laws will precipitate a national conflict between church and state of enormous proportions.
Contraceptives: Dolan has fought against Obama's health care mandate that stipulates private insurance, including those of a religious nature, must provide birth control, as well as contraception and sterilization services to its members.
In November, he had a meeting with Obama where Dolan expressed concern over the mandate and tried to convince the president to expand the limitations of the mandate to include religious organizations.
Obama: Dolan became archbishop of New York during Obama's first year in office and has found himself at odds with the president on many occasions. For the 2012 election cycle, Dolan, along with the USCCB, launched a campaign for Catholics to take back their religious liberty from the government by voting along Catholic values.
After Notre Dame announced that Obama would speak at its commencement ceremony in 2009, Dolan appeared on TMJ4 claiming the university had made a big mistake in selecting the president to make the commencement speech.
© Copyright IBTimes 2022. All rights reserved.
FOLLOW MORE IBT NEWS ON THE BELOW CHANNELS