Carmageddon is here, a day early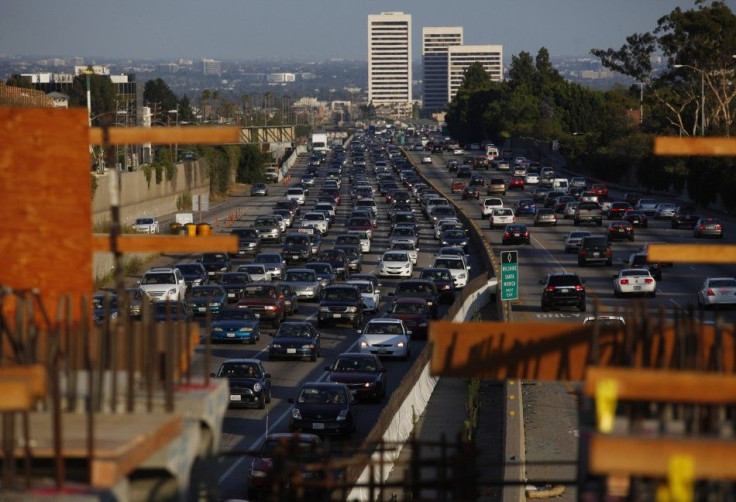 Carmageddon countdown started for South Californians, who have been well informed of this phenomenon over the past couple of weeks via social media and the internet.
It is just one day before Carmageddon, when a portion of the 405 Freeway from the Hollywood Hills to the 10 Santa Monica Freeway will close for the weekend starting Friday, July 15. But it has come early, as some portions of the freeway have already been closed off for roadwork tonight.
Caltran workers will work on demolishing a bridge during Carmageddon, and the freeway portion is expected to reopen on Monday, July 18.
The San Diego I-405 Freeway is the most clogged freeway system in the city. and drivers are expected to prepare for the closure and limit travel, if at all.
The closure is expected to affect north-south running streets as well as east-west roads throughout Los Angeles.
Travellors flying out of LAX are urged to prepare for a tough drive to the airport, and warned by the airport that should they miss their flight due to heavy traffic, re-booking tickets may be a problem due to peak travel season.
Los Angeles World Airports spokesperson Nancy Castles advised Ride the rails to Union Station and catch our FlyAway [shuttle] to LAX, or ride the Green Line directly into LAX, or, if they really must drive, to really plan for several hours in advance of that.
Prime Time Shuttle is offering special Carmageddon deals' for people, as their drivers are familiar with alternate routes around the 405 closure.
L.A. County Metro is also offering free rides on 26 of its buses and certain rail lines on Carmageddon weekend.
© Copyright IBTimes 2023. All rights reserved.