CBS' 'Fam' Series Premiere: Here's How You Know The Cast
CBS has a new sitcom — "Fam" — arriving Thursday night, and it stars quite a few actors you'll probably recognize.
The family comedy follows Clem (Nina Dobrev) and Nick (Tone Bell), a newly-engaged couple, as their lives and relationship are turned upside down when Clem's 16-year-old, troubled half-sister unexpectedly moves in with them.
Before the show premieres, get to know the "Fam" cast a little bit better.
Nina Dobrev (Clem)
This will be Dobrev's first TV show role after wrapping up her run as Elena in "The Vampire Diaries" in 2015 and her one-episode reprisal in 2017. Viewers will also likely recognize her from her years playing Mia in "Degrassi: The Next Generation," as well as for her movies, like "The American Mall," "Flatliners" and "Dog Days."
Tone Bell (Nick)
Before "Fam," Bell could be seen alongside Dobrev in "Dog Days," as well as in shows like "Truth Be Told," "Bad Judge" and "Whitney."
Odessa Adlon (Shannon)
Pamela Adlon's daughter previously worked on a few episodes of "Nashville" in 2017 and did an episode of "Love" in 2018.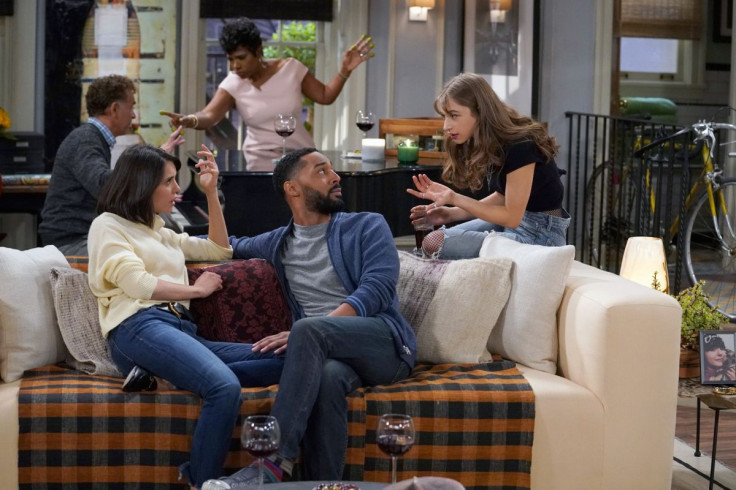 Sheryl Lee Ralph (Rose)
Recently, Ralph was in Freeform's 2018 holiday movie, "No Sleep 'Til Christmas," but before that she was in TNT's "Claws," Nickelodeon's "Instant Mom," UPN's "Moesha" and more.
Brian Stokes Mitchell (Walt)
Over the last few years, Mitchell had roles on shows like "Glee," "Mr. Robot," "The Path," "The Good Fight" and "Billions."
Gary Cole (Freddy)
There are quite a few projects viewers will recognize Cole from, including his movies, "The Brady Brunch Movie," "Office Space," "Cadet Kelly," "Dodgeball" and "Talladega Nights" and his shows, "Veep," "Midnight Caller," "American Gothic" and "The West Wing."
"Fam" has its series premiere on CBS on Thursday at 9:30 p.m. EST.
© Copyright IBTimes 2023. All rights reserved.