CDC: Why Do Half of Teen Americans Consume Sugary Drinks?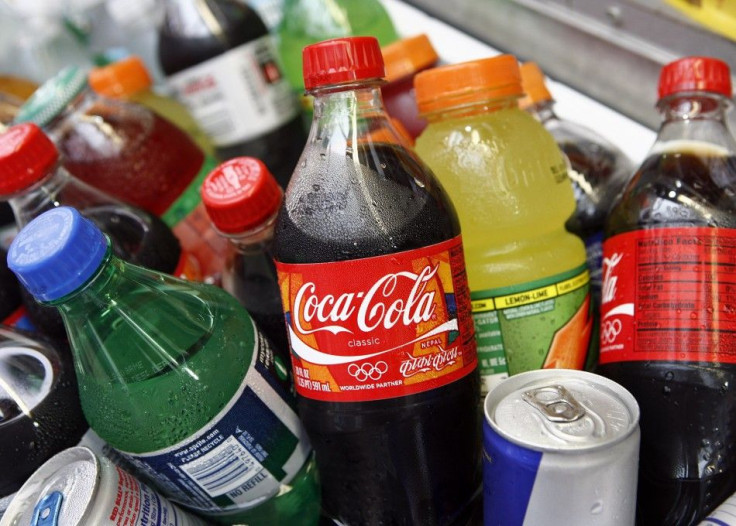 Half of the U.S. population age two or older indulges in sugary drinks on any given day, new research finds.
The CDC report, Consumption of Sugar Drinks in the United States, 2005-2008, was issued Wednesday. In 2010, U.S. dietary guidelines recommended limiting the intake of both foods and beverages with added sugars.
In a survey, health officials asked a sample representative of the U.S. population to tell what they ate and drank during a 24-hour period, including those who drink sugary drinks and those who do not.
Men drink more than women, and teens and young adults drink the most, says Cynthia L. Ogden, PhD. Ogden is an epidemiologist at the CDC's National Center for Health Statistics.
The results also showed how far consumer habits must change to help fight the nation's obesity epidemic, with nearly two-thirds of Americans either overweight or obese.
CDC researchers interviewed 17,000 Americans about their diets.
Overall, the average male in the survey consumed 175 calories in a day from drinks containing added sugar, while the typical female consumed 94 calories from such drinks.
Boys aged 12 to 19 consumed 273 calories a day from sugar-sweetened drinks, or the equivalent of about two 12-ounce cans of carbonated cola - more than any other group.
Men aged 20 to 39 consumed 252 calories a day from beverages containing added sugar, the second-highest amount.
Among the other findings:
Boys age 2 to 19 drink the most, with 70% drinking sugary drinks on any given day.
Adult women, overall, drank less, with 40% drinking sugary drinks on any given day.
Teen boys averaged 273 calories a day from sugary drinks; teen girls, 171. Men 20 to 39 averaged 252 calories a day. Women in that age range averaged 138 calories.
Five percent of the population drinks at least 567 calories from sugary drinks a day. That is more than four 12-ounce colas.
Low-income people take in more calories from sugary drinks as a percentage of daily calories than those with higher income.
Non-Hispanic black and Mexican-American adults have a higher percentage of calories from sugary drinks than do white adults.
Ogden said that ''over half, 52 percent, of sugar drinks are consumed at home. and that people would be more likely to drink them at restaurants.
Sugary drink intake in the U.S. has increased over the last 30 years, and sugared beverages have been linked with weight gain, obesity, poor diet, and, in adults, type 2 diabetes, according to the study.
We're concerned about sugary drinks because they are the only foods and beverages that have directly been linked to obesity ... Reducing their consumption is the perfect place to start to reduce the epidemic, Michael Jacobson, executive director of the nonprofit Center for Science in the Public Interest (CSPI) that is spearheading the campaign, told Reuters.
Ogden looked at data from the 2005 to 2008 National Health and Nutrition Examination Survey (NHANES.)
Sugary drinks as defined for the analysis included fruit drinks, sodas, energy drinks, sports drinks, and sweetened bottled waters. Diet drinks, 100 percent fruit juice, sweetened teas, and flavored milks were not classified as sugary drinks in the study.
The American Heart Association (AHA) recommends drinking no more than 450 calories a week of sugar-sweetened drinks, which is less than three 12-ounce colas.
© Copyright IBTimes 2023. All rights reserved.
FOLLOW MORE IBT NEWS ON THE BELOW CHANNELS