Celtics Owner Reveals Which Players They Will Target Ahead Of NBA Trade Deadline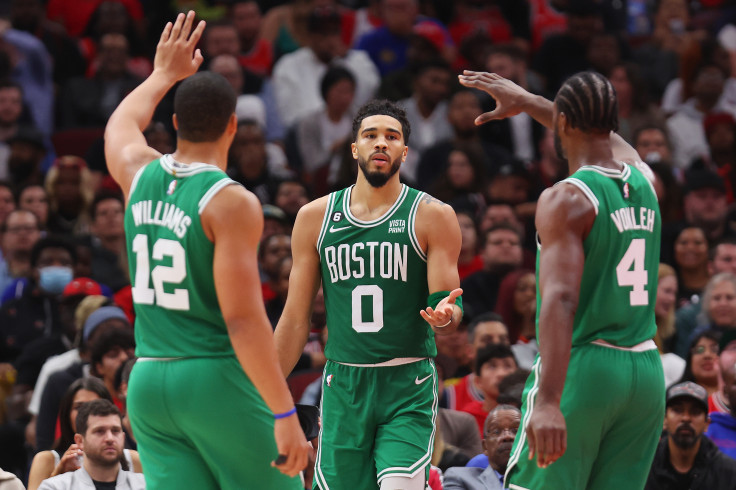 KEY POINTS
Celtics owner Wyn Grousbeck has firm expectations ahead of the trade deadline
Grousbeck notes that the talent they should be aiming for is ready to win this season
Names like Naz Reid, Mo Bamba, Kenrich Williams and Torrey Craig fit the bill
The Boston Celtics want it all this season and are poised for a return to the NBA Finals if they continue on their trajectory, and team owner Wyc Grousbeck revealed that he had spoken with president of basketball operations Brad Stevens about this thrust entering the trade deadline.
Grousbeck made an appearance this past Saturday, January 28 on Celtics Pregame Live ahead of Boston's extremely controversial 125-121 overtime victory over the Los Angeles Lakers and explained to the panel how their conversation went.
"The conversation that I've had with Brad (Stevens) is, it's about this year. It's not about 'this will pay dividends in three years' or 'this will do this next year.' It is this year. Muscle up and let's go get the job done," Grousbeck stated.
"So that's his instructions, and that's what we're going to try to do. If there's anything to do, we'll do it. If not, we love this team. We're at the top of the league right now."
The Celtics truly are the best team in the NBA this season thanks to another MVP-caliber season from six-year vet Jayson Tatum and one of the most versatile supporting casts in the league.
While it appears that Boston is almost a shoo-in to come out of the Eastern Conference in the playoffs, they have had some disastrous losses in their 36-15 record.
Some of which include the following: 18 and 14-point defeats to the Chicago Bulls on October 24 and November 21, a 16-point defeat at the hands of the reigning NBA champions Golden State Warriors on December 10, a 20-point loss to the Los Angeles Clippers two days later and a 33-point drubbing from the Oklahoma City Thunder on January 3.
However, no other team in the league has the Celtics' number like the Orlando Magic, who have beaten them on three separate occasions and includes a 15-point loss on January 23.
It would be unfair to judge the Celtics' potential based on their losses, but it does indicate that they can still improve on their core in some way.
One position that they will likely take a closer look at is the center position because of Robert Williams extensive injury history and Al Horford's age.
Names such as the Minnesota Timberwolves' Naz Reid and the Orlando Magic's Mo Bamba could be feasible targets for them to bolster their frontcourt depth as both players can slot in perfectly with head coach Joe Mazzulla's style of play.
They might also consider bringing in someone to fill out the backup wing spots as Sam Hauser, while serviceable, has regressed from three-point land since becoming a featured rotation player.
The Oklahoma City Thunder's Kenrich Williams, Torrey Craig and Jae Crowder of the Phoenix Suns and the Chicago Bulls' Javonte Green could all be on their radar.
It is no secret that the Celtics are swinging for the fences now as they eye for a record-breaking 18th NBA title with a young core leading the charge in Beantown.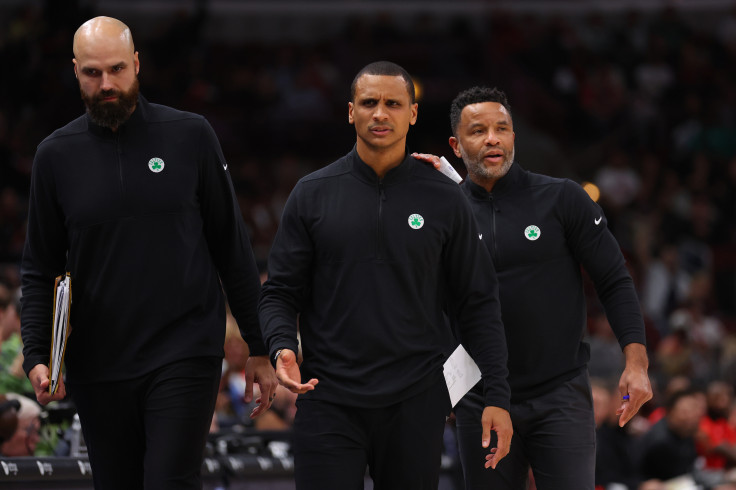 © Copyright IBTimes 2023. All rights reserved.