Centralized Custodial Platform Operators Misused Customers Funds: Do Kwon
KEY POINTS
Do Kwon's whereabouts are still unknown
Kwon, Luna Foundation Guard and Terraform Labs currently face several lawsuits following Terra's collapse
The TFL CEO is reportedly on the Red Notice list of Interpol
Do Kwon, the embattled CEO and co-founder of Terraform Labs, speaks up after an audit report showing that Luna Fund Guard (LFG), a fund focused on the Terra ecosystem, spent billions defending the TerraUSD (UST). He also hits back at his critics saying that "centralized custodial platform" operators "misused customers' funds for financial gain."
The collapse of Terra in May wiped out $60 billion worth of investments. South Korean authorities claimed that Kwon was on the run, and invalidated his passport. However, he denied that he was "not on the run or anything similar". Recently, reports suggested that Kwon is believed to be in Europe.
Kwon, whose whereabouts are yet to be confirmed, released a statement on Wednesday, which seemingly addressed his critics and indirectly threw a jab at Bankman-Fried, FTX and other crypto executives running CEX platforms.
"While there have been multiple recent failures in crypto, it is important to distinguish between Terra's case, where a transparent, open-source decentralized stablecoin failed to maintain peg parity and its creators spent proprietary capital to try to defend it, and the failure of centralized custodial platforms where its operators misused other people's money (customer funds) for financial gain," Kwon said.
The crypto entrepreneur's statement came after JS Held, a global technical and financial firm, released the technical audit report it conducted on November 9. The report disclosed that LFG spent $2.8 billion or 80,081 BTC and 49.8 million stablecoins to defend Terra's algorithmic stablecoin peg.
The technical audit further reported that Terraform Labs, the developer of Terra, spent more than $613 million in proprietary capital on UST's peg defense. Moreover, LFG was 100% funded by donations from TFL to develop 'exogenous reserves for Terra stablecoins.'
"LFG and TFL engaged with JS Held to bring transparency into the peg defense activity and LFG's public accounting of assets in May, and in the process to answer the following allegations posed in social media," LFG said in a Twitter thread on Wednesday. "The report shows that all LFG funds were spent to defend $UST's peg parity with the Dollar as declared and that LFG's remaining balances are the only funds remaining," LFG said in another tweet.
Kwon, Luna Foundation Guard and Terraform Labs are currently facing regulatory scrutiny across regulators and jurisdictions. The TFL CEO is reportedly on the Red Notice list of Interpol and has a standing warrant issued by South Korean prosecutors for violating the country's capital markets law.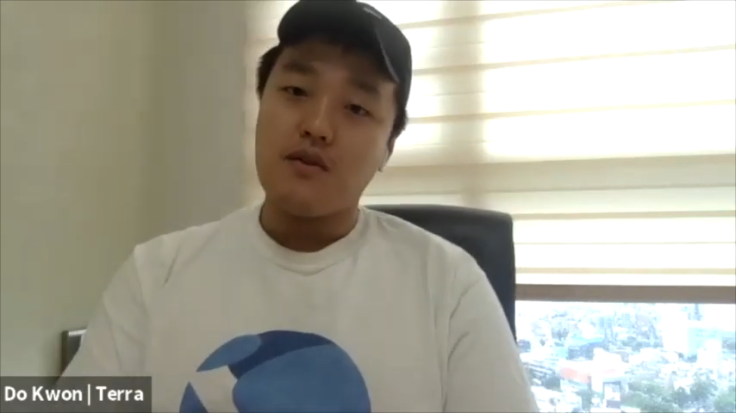 © Copyright IBTimes 2022. All rights reserved.
FOLLOW MORE IBT NEWS ON THE BELOW CHANNELS