CES 2012: Wyden, Issa Decry SOPA; Mildly Hopeful for Their OPEN Bill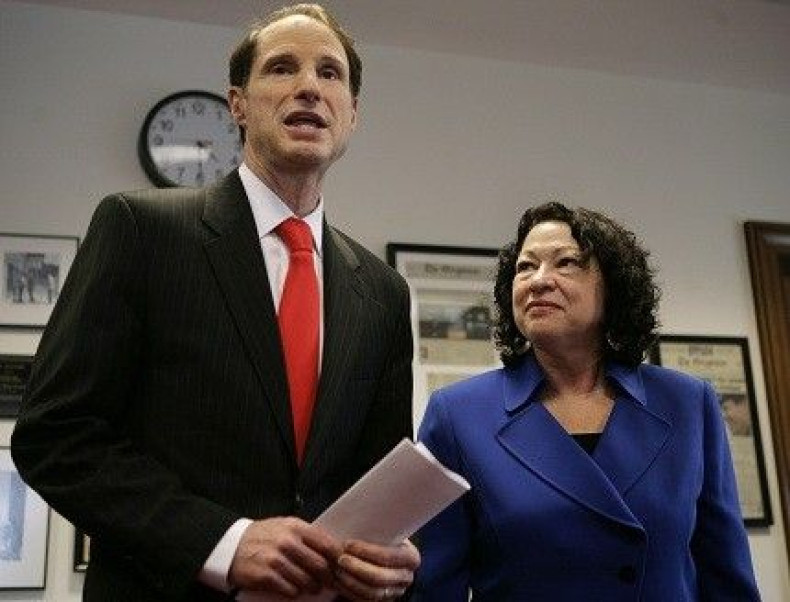 House Judiciary Chairman Lamar Smith (R-Texas) may have had a tin ear when he proposed the controversial Stop Online Piracy Act now wending through Congress, his fellow Republican, Rep. Darrell Issa of California, told International Business Times Wednesday.
Lamar is a good man and ranking member John Conyers (D-Mich.) is a good man, but frankly, I don't think the Judiciary Committee spends a whole lot of time in Internet issues, Issa said in an interview at the 2012 International Consumer Electronics Show in Las Vegas.
Issa, chairman of the House Oversight and Governance Committee, said he was optimistic that Smith may alter the SOPA bill as early as next week. He told IBTimes that he doesn't know what changes Smith plans.
Meanwhile, Sen. Ron Wyden (D-Ore.) told IBTimes at the CES he was mildly optimistic a substitute law proposed by him and Issa would at least receive a fair hearing in Senate debate later in January.
Wyden and Issa's bill, the Online Enforcement and Protection of Digital Trade Act (OPEN), now has 40 Senate co-sponsors, including at least one Republican, Jerry Moran of Kansas, who previously backed SOPA.
Issa and Wyden told IBTimes a national campaign opposing SOPA had benefited them so far, but Wyden was pessimistic the law could be killed. I believe we could have SOPA passing in the House and OPEN passing in the Senate - and I don't even want to think about what kind of conference committee there would be, he said.
The SOPA proposal would enact drastic control over the Internet, allowing federal authorities to close down so-called rogue domains if they were believed to foment piracy, Wyden said.
The OPEN law would also deal with piracy but allow complainants to approach the U.S. International Trade Commission, a quasi-judicial agency, to enforce copyright and trademark laws and bar electronic payments to rogue sites.
Issa, once a chairman of the Consumer Electronics Association in his days as a successful developer of electronic car alarms, said the ITC would be cheaper, faster and more capable of enforcement of alleged piracy than mere arrests of apparent Internet pirates whose cases would end up in federal courts.
Wyden said OPEN cuts off the money to rogue sites once they are found to be illegal but without the damage to the Internet domain names we are all used to.
Consumer Electronics Association CEO Gary Shapiro has placed his industry trade group against SOPA and in favor of OPEN. He praised Microsoft, which had originally backed SOPA, for now being neutral. He blamed Hollywood interests, publishers and longtime patent interests for proposing SOPA, while ignoring new Internet technologies.
Issa said he has scheduled a hearing on Domain Names Services before his committee on Jan. 18.