Chad Ochocinco Traded to New England Patriots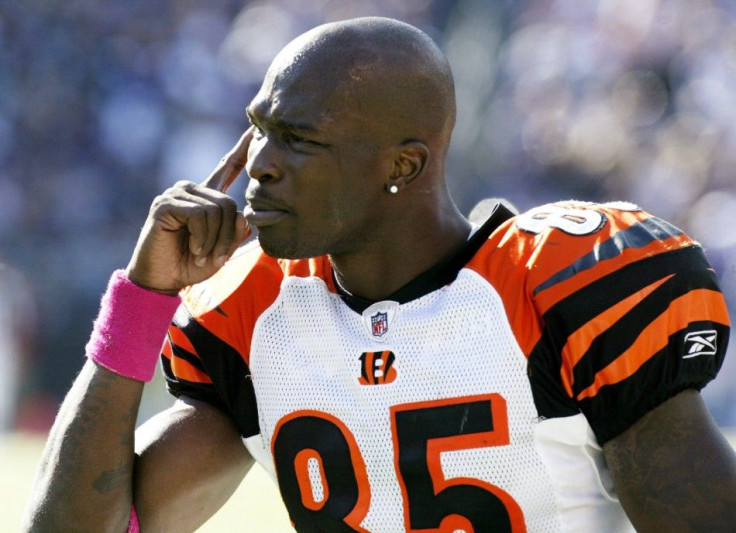 American football "wide receiver" Chad Javon Ochocinco was traded to the New England Patriots from the Cincinnati Bengals, the National Football League's website reported on Thursday.
Ochocinco, who legally changed his name from Chad Johnson in 2008, will receive a three-year restructured contract from the New England Patriots, replacing the one year he had remaining on his contract.
Ochocinco provides another option for Tom Brady, who has been without a deep target since the Patriots traded Randy Moss to Minnesota last season.
Ochocinco accepted a restructured three-year contract from his new team. ESPN also reported that the Bengals will receive two draft picks, one this year and another the next.
Ochocinco was scheduled to make $6.35 million for the Bengals this year. The Patriots wanted him to restructure his contract to fit their cap, according to ESPN.
In addition to Chad Ochocinco, Albert Haynesworth are coming "the Patriots' way" who will team with Vince Wilfork to give New England a formidable defensive line.
The New England Patriots also officially signed the third-round draft choice RB Stevan Ridley and seventh-round draft choice DB Malcolm Williams.
Ridley, a running back from Louisiana State, was selected by the Patriots in the third round of the 2011 NFL Draft with the 73rd selection overall. Williams, a defensive back from Texas Christian University, was selected by the Patriots in the seventh round of the 2011 NFL Draft with the 219th selection overall.
After a season-long feud with Washington coach Mike Shanahan, Haynesworth, a defensive tackle, was traded by Washington on Thursday for a fifth-round draft choice in 2013, according to Associated Press.
Ochocinco, 33, is the Bengals' all-time receiving leader with 751 receptions, 10,783 receiving yards and 66 touchdowns in 10 seasons. He started 12 games last season scoring four touchdowns and gaining 831 yards.
"He was an incredible player here. I will miss him as a player and a person. I wish him the very best and thank him for his hard work for me," Bengals coach Marvin Lewis told Reuters.
© Copyright IBTimes 2023. All rights reserved.