Charles Addams: Google Honors 'Addams Family' Creator on his 100th Birthday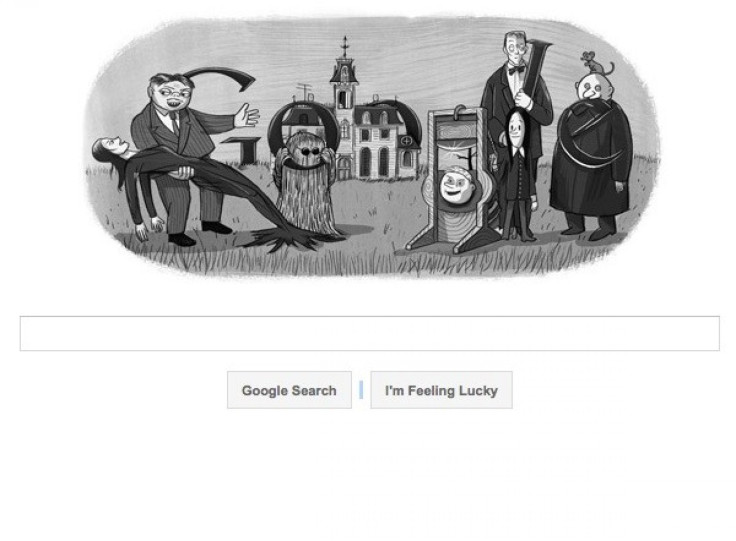 Charles Addams, creator of the perennial favorite Addams Family cartoons, would be 100 years old today, and Google is honoring the famed artist with a doodle on its home page.
The black-and-white image features several of Addams' best-loved characters: Gomez, Morticia, Pugsley, Wednesday, Lurch, Cousin It and Uncle Fester.
Addams, who was born in New Jersey in 1912, died in 1988, but his efforts live on in the form of a hot musical-comedy currently on Broadway (The Addams Family), and in the Blu-Ray and DVD reissues of Addams Family television series (both live and animated), films and video games.
Addams started his career off with a bang, publishing a cartoon in the New Yorker at the age of 21, and he eventually got a full-time post at the magazine in 1940.
Addams worked at the magazine until his death in 1988, and he first brought the Addams family to life in the pages of the New Yorker, launching a cult classic that would lead to major motion pictures, TV series and even Broadway.
The Google doodle is a popular tradition now for Web users, and the Web site has used doodles to fete everything from Freddie Mercury's 65th birthday to the life of guitarist/inventor Les Paul. It has also been used to celebrate such things as the 110th anniversary of the Uganda Railway's completion, as well as a wide range of holidays.
Google has set up an online museum of all its doodles since 1998, which can be accessed here:
© Copyright IBTimes 2023. All rights reserved.