For Charleston Shooting And Gun Violence, Obama Says 'We Have To Feel A Sense Of Urgency'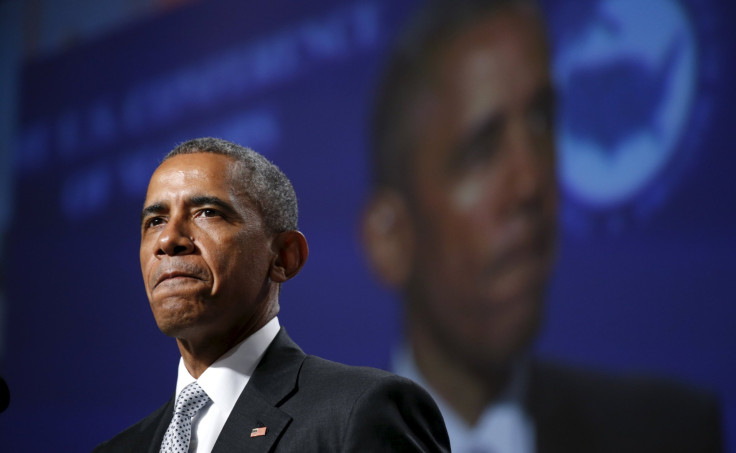 The Charleston, South Carolina, mayor was "back home doing one of a mayor's sadder, more important duties today," U.S President Barack Obama said Friday during an address to the U.S. Conference of Mayors in San Francisco. Contrary to some media criticism for indicating that it is unlikely Congress will do much to reform gun control laws, Obama said he was not resigned from the task ahead of tackling gun control and reform and said that the way to do that, and hopefully avoid tragedies like Wednesday's shooting in a Charleston church that killed nine, was to change public opinion.
"We have to feel a sense of urgency about it. We as a people have got to change," Obama said. "That's how we honor those families. That's how we honor the families in Newtown. That's how we honor the families in Aurora." While it is appropriate to grieve, it is important to take a "step back and recognize that these types of tragedies have become too commonplace," Obama said.
"More than 11,000 Americans were killed by gun violence in 2013 alone. Eleven thousand," Obama said. "If Congress had passed some commonsense gun safety reforms after Newtown, after a group of children had been gunned down in their own classrooms, reforms that 90 percent of the American people supported," there would have been fewer deaths.
"No reform can guarantee the elimination of violence but we might still have some more Americans with us," he said. "We might have stopped one shooter. Some families still might be whole. ... At the very least we should be able to talk about this as citizens."
Obama added that the country needs to continue to talk about the issue, and that without a Congress willing to act, the American people must demand the change. "We've seen how public opinion can change. We've seen it change on gay marriage. We've seen it beginning to change on climate change. We've got to shift how we think on this issue, and we have the capacity to change," he said.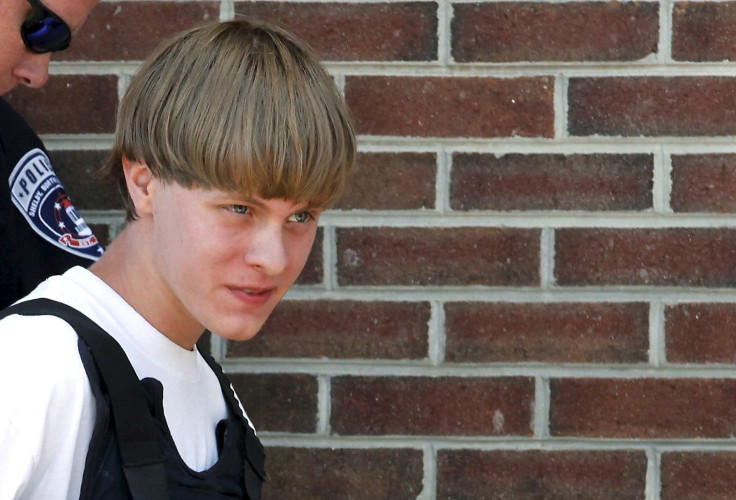 The shooting puts into sharp relief the continued battle against racism in the country, Obama continued. "The nature of this attack, in a place of worship, where congregants invite in a stranger to worship with them only to be gunned down adds to the pain," he said. "The apparent motivations of the shooter remind us that racism remains a blight that we have to combat together. We have made great progress but we have to be vigilant because it still lingers. And, when it's poisoning the minds of young people, it betrays our ideals and tears our democracy apart."
Wednesday's shooting occurred after a 21-year-old white man, Dylann Roof, attended an evening prayer service at a historic and predominantly black church in Charleston, South Carolina. The young man reportedly sat for as long as an hour with the prayer group before he methodically shot nine people with a semiautomatic firearm.
Individuals who knew the shooter said Roof had expressed an intent to kill people as recently as one week before the shooting occurred, though they did not take him seriously because of his reported deadpan sense of humor. Roof's roommate said he had been planning the attack for up to six months prior.
"He was big into segregation and other stuff," Dalton Tyler, his roommate, revealed. "He said he wanted to start a civil war. He said he was going to do something like that and then kill himself ... [He'd been] planning something like that for six months."
Photos of Roof before the shooting that circulated in its aftermath showed him with patches sewn onto his clothing of the apartheid South Africa flag and one for Rhodesia, both known for their racist and segregationist histories. Roof's car also had a Confederate flag license plate.
After the shooting Wednesday night, Roof fled to North Carolina, where he was stopped and arrested just after 10 a.m. Thursday. Roof waived his extradition hearing rights and was sent back to South Carolina via plane.
Roof made his first court appearance Friday afternoon via closed-circuit television, during which he was required to hear from victims' families.
In the days since the attack, many have discussed the possibility of a hate crime prosecution, a law that South Carolina does not have but the federal government does. Hate crimes carry heavier sentences, but that might not matter in this case given the number of murder charges Roof is facing.
FOR FREE to continue reading
✔️ Unlock the full content of International Business Times UK for free
offer available for a limited time only
✔️ Easily manage your Newsletters subscriptions and save your favourite articles
✔️ No payment method required
Already have an account?
Log in
© Copyright IBTimes 2023. All rights reserved.