Charlie Sheen, Denise Richards Feuding Over Trust Fund; 'Anger Management' Actor Reportedly Threatened To Kill Daughter Lola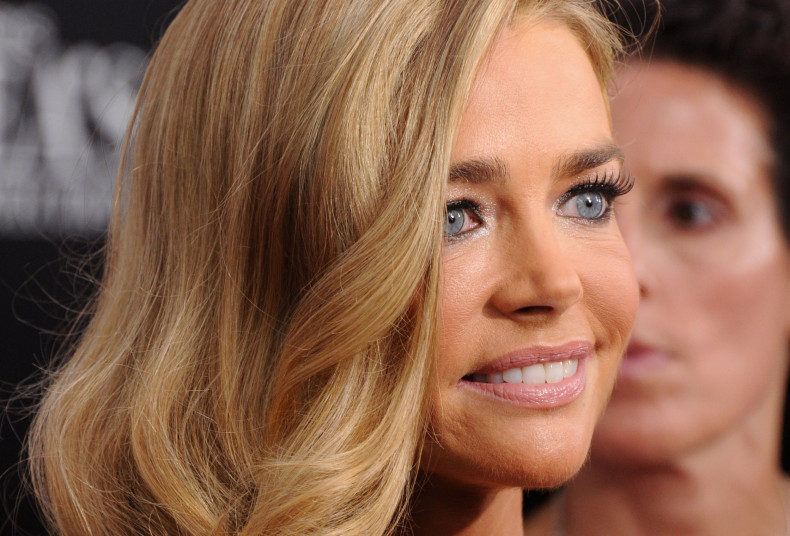 Things are getting ugly between exes Charlie Sheen and Denise Richards. After reports surfaced on Thursday claiming the former "Two and A Half Men" star reneged on a trust he set up for their children, which Sheen's legal teem vehemently denies, Richards, 44, took to Twitter to air out her grievances. The actress/ model claims attorney Marty Singer's logic further proves that Sheen, 50, owes her and her children a large sum of money.
Richards tweeted that Singer, who is apparently a trustee on the fund Sheen set up, should be backing her rather than bashing her to the media. She went on to say that this has nothing to do with her or Sheen, as the money in the fund is meant to benefit Sam and Lola, the two children she and Sheen share. Richards then responded directly to a statement Singer released to TMZ about her child support payments and other money she was allegedly paid by Sheen to care for their children. She shared with her 13.1 thousand followers that the numbers provided to the publication only further support her lawsuit. Richards closed out her message with a "thank u!" and has said no more on the matter.
According to a report from TMZ, Sheen created a trust for his kids which promised them a home. Richards has since taken legal action against her ex, alleging that he sold the home, forcing her and their children to move. The publication reports that Richards' legal filings also include aggressive and very vulgar texts sent from Sheen to his children calling her a "loser f---ing slut mom" and a "puss wart." She also included a statement about an overheard conversation between Sheen and his 10-year-old daughter Lola in which Richards claims he called the pre-teen a "f---ing pig whore" and threatened to kill her and her mother.
Richards is seeking a whopping $1.2 million from her former husband which she'd like to put towards purchasing a home rather than renting. The paperwork claims that, to date, Richards has spend $105,000 in rent and other fees she was forced to pay because Sheen removed her and her kids from their home. Singer told TMZ the actor, who recently went public about being diagnosed with HIV, never went back on that promise. In fact, the lawyer said Sheen has paid Richards close to $20 million — $660,000 of which was reportedly exempt from being taxed. He added that Sheen's ex was receiving an additional $55,000 a month in child support. Singer addressed Richards' legal filings, calling it "a desperate attempt to get more money."
Sheen had a similar trust set up for ex-wife Brooke Mueller and their children. In November he put the home he purchased as a trust for Bob and Max Sheen, 6, up for sale. At the time it was reported that he was selling the home in an effort to keep his kids' assets safe amid backlash from his shocking HIV announcement. She reportedly feared women he had been involved in sexual relationships with over the years would attempt to extort him for withholding information about his HIV status. Mueller and her children were not living in the home when Sheen sold it.
Sheen has not yet addressed the on-going feud between himself and Richards. It remains unclear what the outcome of their legal battle will be.
© Copyright IBTimes 2022. All rights reserved.