Charlize Theron to Drew Barrymore: 10 Surprising Playboy Cover Stars [PHOTOS]
When Lindsay Lohan's Playboy spread was leaked online last week, few were surprised to see the Mean Girls star and one time child actress baring all in a nude photo shoot, especially after years of partying and an increasingly dead-end career.
Lohan hopes posing naked in the fantastic and absolutely tasteful pictorial for Playboy Magazine will revitalize her career, bringing her some of the star power of sex symbol Charlize Theron, the comeback might of former child star Drew Barrymore, or at least the publicity-fueled notoriety of reality TV star Kim Kardashian.
It's not a bad move to make, since all three of these mega-celebrities, though few know it, have also posed nude for Playboy Magazine.
Charlize Theron, Drew Barrymore and Kim Kardashian are only some of the stars who've graced the cover (and centerfold) of the men's adult magazine. Whether to make a name for themselves among American audiences or to let readers see another side, as Lindsay Lohan's rep asserts, such surprising names as Farrah Fawcett, Bo Derek and even President Reagan's daughter have stripped naked for a Playboy shoot.
Here, count down ten surprising stars who've posed nude for Playboy, from the least surprising (fallen child star and party girl Lindsay Lohan) to the most. Who's graced the cover of Playboy magazine? Click through our slideshow to find out!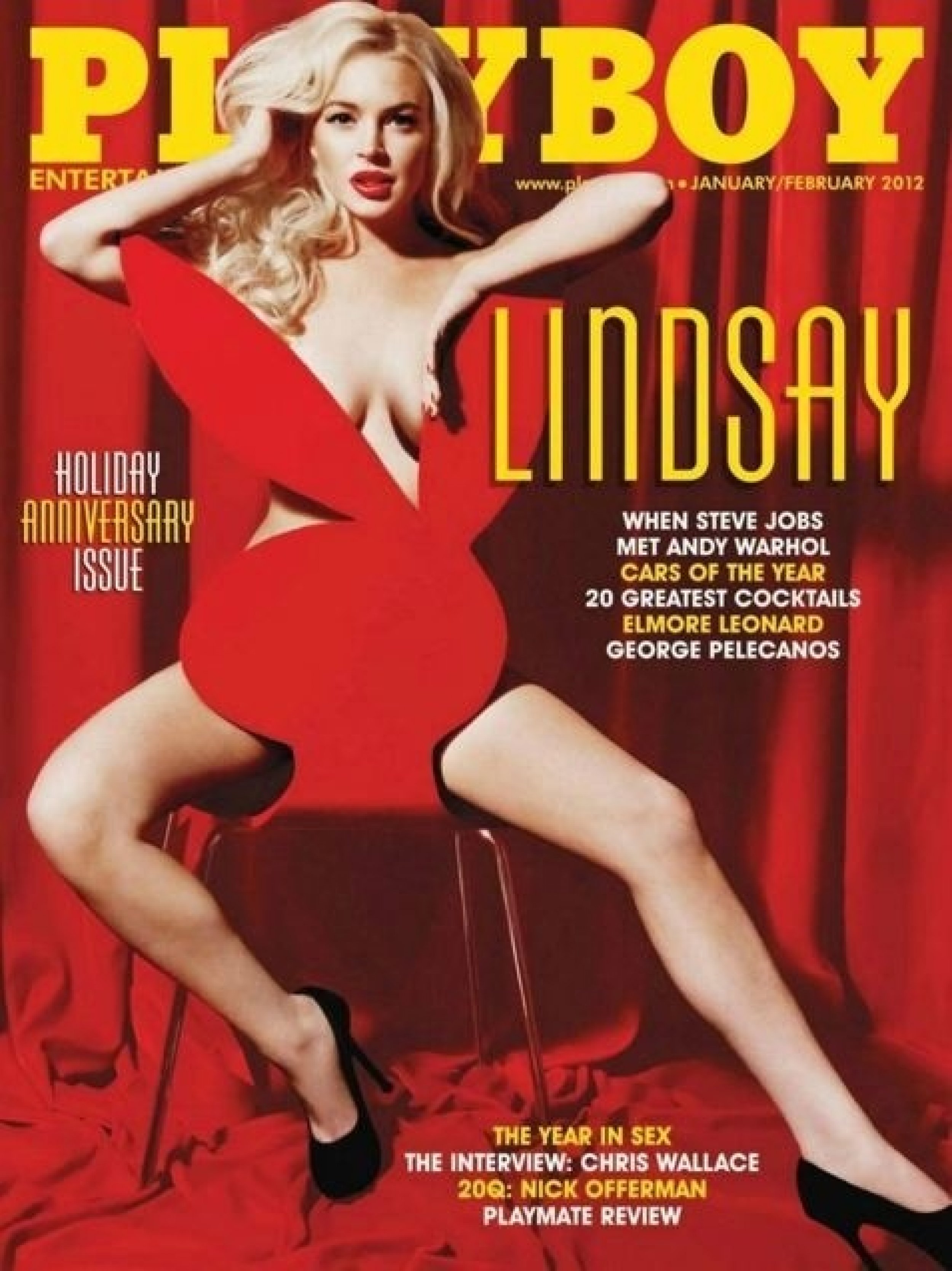 © Copyright IBTimes 2023. All rights reserved.