China Slams US-Taiwan Trade Pact, Excludes Island From Its Group Tours List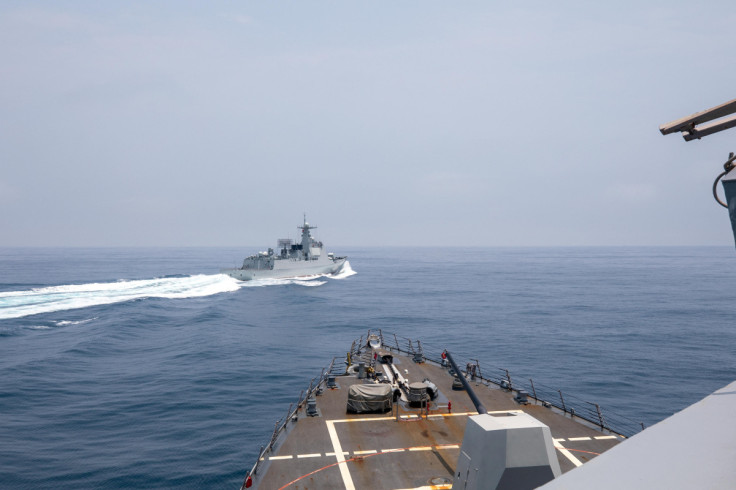 KEY POINTS
China said the U.S. should stop going down "the wrong path"
Taiwan expressed its goodwill in promoting tourism but received no positive response from Beijing
33 Chinese fighter jets were detected near the island
China has issued a scathing rebuke of the United States' trade agreement with Taiwan that allows further bilateral economic ties between Washington and Taipei. It reportedly sent more than two dozen jet fighters around the island nation and excluded Taiwan from a list of countries Chinese tour groups can visit.
"The U.S. move violates the one-China principle and the three China-U.S. joint communiques, contravenes the U.S.'s own commitment of maintaining only unofficial relations with Taiwan, and sends a wrong message to separatist forces seeking 'Taiwan independence,'" a Chinese foreign ministry spokesperson said in a statement Thursday.
U.S. President Joe Biden on Monday signed into law a bill, called the U.S.-Taiwan Initiative on 21st-Century Trade First Agreement Implementation Act, which will boost trade ties between the two sides, including streamlining customs procedures and helping small businesses traverse the regulatory systems of both markets.
"We urge the U.S. to change course immediately, revoke the so-called 'Act,' stop pushing forward the negotiations on the so-called 'initiative,' and stop going further down the wrong path," the Chinese foreign ministry's spokesperson said, adding Beijing "strongly opposes" interactions of any form between Taiwan and countries with diplomatic ties to China.
On the same day, the Chinese Culture and Tourism Ministry lifted a ban on countries that Chinese tour groups can visit, allowing group travel to more than 70 nations, including the U.S. Taiwan was not included in the list.
Taiwan's Mainland Affairs Council (MAC) Deputy Ministry Jan Jyh-horng said the island nation expressed its goodwill in promoting tourism to the Chinese government through different communication channels but Beijing did not provide a positive response, Taipei Times reported.
Meanwhile, China is continuing its military pressure on the island. Taiwan's Ministry of National Defense (MND) said Thursday it detected 33 Chinese army warplanes and six navy vessels near the island. Six of the fighter jets were J-10 aircraft, two were advanced J-16 planes, one was a Y-8 ASW transport aircraft and another was a reconnaissance Y-9 CC jet. The warplanes "had crossed the median line of the Taiwan Strait or entered Taiwan's southwest" air defense identification zone (ADIZ), the MND said.
The MND said it detected another two J-11 twin-engine fighters and six Chinese navy ships by 6 a.m. Friday (6 p.m. ET, Thursday).
Beijing's responses to the U.S.-Taiwan trade initiative came days after Taiwan's Foreign Minister Joseph Wu warned a Chinese invasion of the island would have "disastrous results" not just for the island but also for the rest of the world.
Wu noted Taiwan's semiconductor industry is strategically important for the world, and its shipping lanes also play a key role in global shipping operations.
There is also rising concern about China's military power, especially after Beijing released a new documentary highlighting its army's ability to attack the island.
© Copyright IBTimes 2023. All rights reserved.