China's Largest Music Producers Tell Streaming Services To Charge For Premium Content
Universal Music Group, Sony Music (NYSE:SNE) and Warner Music (NYSE:TWX), which are major players in China, Taiwan and Hong Kong's music industries, have reportedly met with many mainstream online music streaming companies and have requested the latter to begin charging for music streaming in China by Wednesday at the latest, according to Sina Tech.
China's music and movie industries have long been plagued by piracy, and content was readily available for free online. And the Chinese government organized a bust of the largest illegal movie downloading site in April.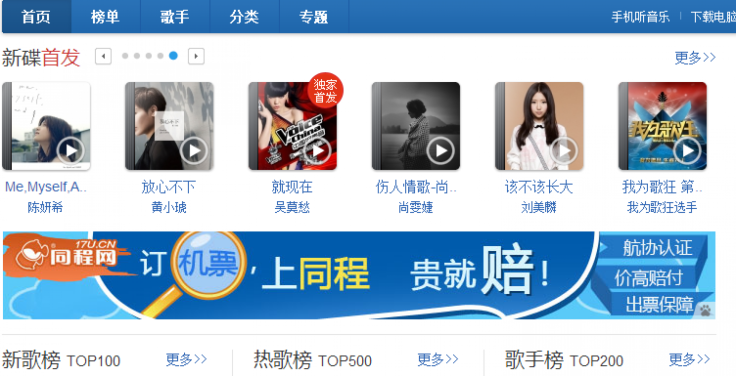 The mandate does not mean all of the streaming sites' content will now be fee-based, only that streaming sites must make a substantive move to begin charging for some of their content. The vision, just like with Spotify, is for these streaming sites to charge for high-quality streaming and offline streaming, according to Sina Tech. Generally, online streaming will still be free of charge.
This is a positive step in combating piracy in China. Many streaming websites, such as Douban Music, Duomi Music and QQ Music, have established working relationships with music producers and have added monthly paid subscriptions and paid HD listening services, according to Sina Tech.
© Copyright IBTimes 2023. All rights reserved.