Chinese met office forecasts more rains
China's National Meteorological Center on Tuesday forecast more rainfall in flood-hit areas of central and southern China after millions of people were forced to evacuate their homes.
The Center also forecast heavy rains at Sichuan, Shaanxi and Gansu provinces before moving east to Henan and Shandong.
Heavy rains resulting in floods ended the worst drought that China faced in decades. China, which is the world's largest producer of cotton and rice, saw its reservoirs overflowing due to heavy rainfall including that of the country's largest freshwater lake Poyang. Rains also aided cultivation of the country's main crops.
Rainfall is also likely to help ease inflation that has zoomed to a three-year high of 5.5 percent in May, the official Xinhua news agency said.
Floods in China killed at least 175 people with hundreds of thousands evacuated to safer zones. At least 86 people were found missing between June 3 and 20, the Ministry of Civil Affairs said in a statement on Tuesday.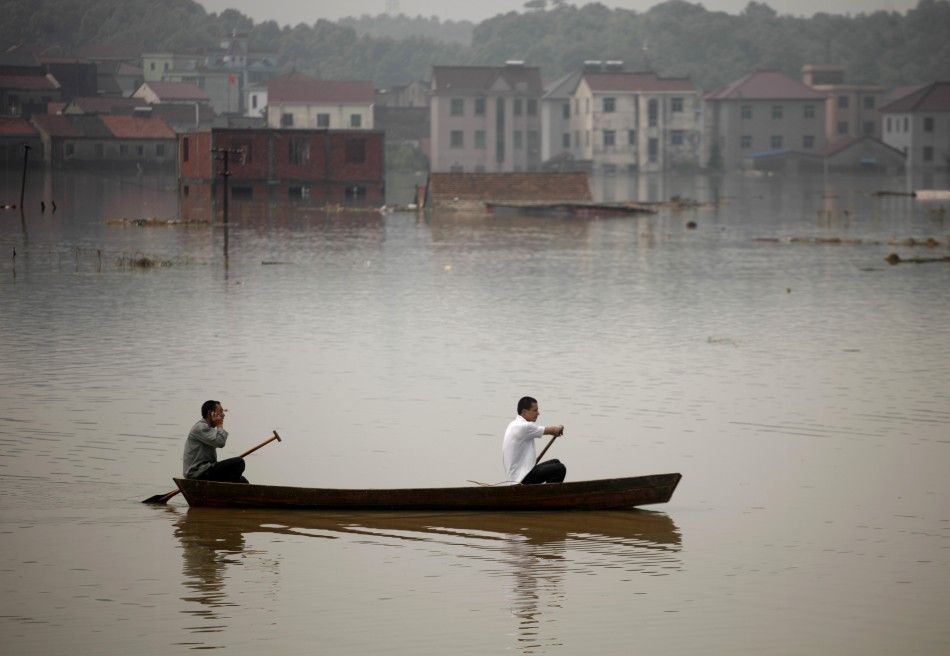 © Copyright IBTimes 2023. All rights reserved.