Chopped Romaine Lettuce Unsafe? Multistate E. Coli Outbreak Linked To Vegetable
Chopped romaine lettuce from Yuma, Arizona, was possibly linked to the current E. coli outbreak in several states in the country, the Centers for Disease Control and Prevention (CDC) said in a warning Sunday. As the number of people being infected by the disease has been increasing, health officials raised concerns about the consumption of the vegetable as no particular brand of lettuce has been identified so far.
The latest multistate outbreak of E. coli has made 35 people ill, including seven in New Jersey and nine in Pennsylvania. In the warning, CDC officials said people who have purchased chopped romaine lettuce from stores "should not eat it and should throw it away, even if some of it was eaten and no one has gotten sick." Officials also warned about salads and salad mixes containing chopped romaine lettuce.
"Information collected to date indicates that chopped romaine lettuce from the Yuma growing region could be contaminated with E. coli O157:H7 and could make people sick," the CDC said in the statement, adding the outbreak started on March 22.
CDC also said the number of cases may increase "due to the time it takes between when a person becomes ill with E. coli and when the illness is reported. This takes an average of two to three weeks."
As of Friday, no deaths were reported in the latest outbreak but three of those taken ill developed a type of kidney failure called hemolytic uremic syndrome, the CDC reported. Cases of illness showing E. coli symptoms have been reported in Connecticut, Idaho, Illinois, Michigan, Missouri, New Jersey, New York, Ohio, Pennsylvania, Virginia, and Washington.
"Individuals with this infection usually get better within about 5 to 7 days, however some illnesses can be serious or even life-threatening," Dr. Shereef Elnahal, commissioner of the state Department of Health, said in a statement. "Anyone experiencing symptoms of this illness should see a healthcare provider."
CDC urged people to check the origin of the romaine lettuce before buying it at a grocery store or ordering it at a restaurant. If it is unclear where the lettuce came from, do not purchase it, CDC suggested.
A Pennsylvania food manufacturer is recalling 8, 757 pounds of ready-to-eat salad products following an E. coli outbreak that has spread to several states and sickened dozens of people.
Meanwhile, Fresh Food Manufacturing Co., based in Freedom, Pennsylvania, recalled the prepackaged products after being informed that the vegetables may have been contaminated with E. coli. Officials reportedly said the recalled products were not tied to any E. coli-related illnesses.
According to a joint statement from industry leaders: "Nearly all of the romaine lettuce now being harvested and shipped throughout the United States is from California growing areas, and is not implicated in the outbreak. The leafy greens community takes the responsibility for producing fresh produce very seriously."
This is not the first time romaine lettuce were linked to the spread of E. coli. Last year, an outbreak of 17 E. coli infections were reported in 13 states across the United States, all of which occurred from Nov. 15, 2017 through Dec. 8, 2017.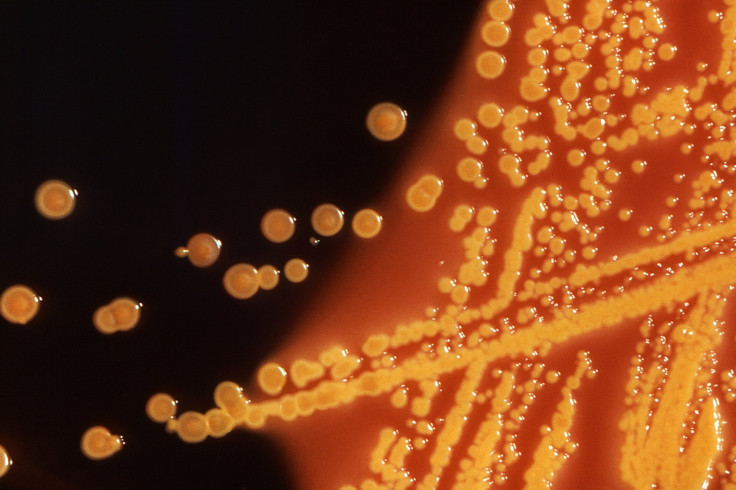 What is E. coli?
E. coli, or Escherichia coli, is a bacteria that normally occurs in the environment as well as in the guts of animals and humans, CDC said. Some of its types are pathogenic that can cause illness through exposure to contaminated food or water, or contact with animals or other people.
E. coli symptoms:
Symptoms usually vary from person to person. In most cases, symptoms appear three to four days after the bacteria is ingested. The symptoms include loss of appetite, fatigue, severe abdominal cramping, diarrhea and fever. More adverse cases would lead to bloody diarrhea, dehydration and even kidney failure.
© Copyright IBTimes 2022. All rights reserved.
FOLLOW MORE IBT NEWS ON THE BELOW CHANNELS