Chris Borland Retirement: Is Football Worth It?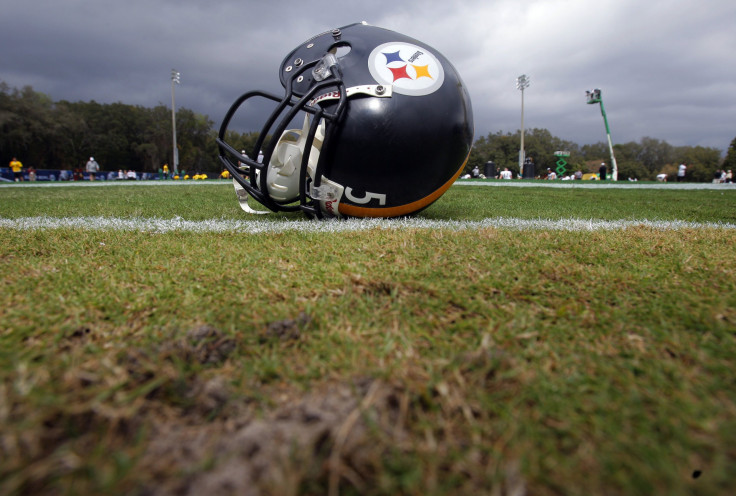 In the thoughtful explanation that Chris Borland delivered on ESPN's "Outside the Lines" on Monday, one phrase in particular seemed to reach the heart of his decision to stop playing the game he loves. "I think I'd have to take on some risks that, as a person, I don't want to take on," he said on the program.
In Borland's view, the risks he faced -- of developing long-term brain damage from his burgeoning career as a linebacker for the San Francisco 49ers -- were too great to justify a few lucrative years in the NFL. He was poised to make millions after a promising rookie season and the recent retirement of starting inside linebacker Patrick Willis, whom the 24-year-old Borland was favored to replace.
What could have possibly persuaded him to give up the opportunity of a lifetime?
Isaiah Kacyvenski, a 37-year-old former linebacker who played in the NFL for eight years with the Seattle Seahawks, St. Louis Rams and Oakland Raiders, thinks he might know. The potential consequences of a career in the NFL that convinced Borland to hand in his helmet are what Kacyvenski is facing right now.
"I'm thankful for the days when I think amazingly, strikingly clear," Kacyvenski says. "I cherish those days that I do."
Kacyvenski says he suffered seven diagnosed concussions during his career in the NFL and countless undiagnosed concussions. He says he saw stars -- or "scrambled eggs," as linebackers call it -- nearly every day that he suited up, whether for a game or practice.
Borland's decision has caused sports fans and commentators to question whether other players may follow his lead in light of emerging scientific evidence of their risk for developing neurocognitive disorders and long-term brain damage such as chronic traumatic encephalopathy (CTE). The rare disorder can cause aggression, depression, impaired judgment, confusion and problems with impulse control.
Researchers have found CTE in the posthumous examination of brains of 70 former NFL players who took many hits in their glory days.
Those organs included that of the late Junior Seau, who will be inducted into the Pro Football Hall of Fame later this year after a 20-year career as a linebacker. While playing, Seau started a foundation to support troubled youth. But after retiring, he seemed to have trouble adjusting to a new lifestyle. He started to drink, gamble and take drugs. After he killed himself at age 43 in 2012, his family authorized a study of his brain tissue, fearing that brain trauma from years of playing football may have played a role in his death. A report released in January 2013 confirmed that his brain showed signs of CTE.
Jovan Belcher was only 25 years old in December 2012 when he shot and killed his girlfriend before committing suicide in front of the practice facility of the Kansas City Chiefs, his former team. A study of his brain revealed that he, too, had CTE.
Court documents from a lawsuit against the NFL by former players revealed that the league expects as many as a third of its players to eventually develop neurocognitive disorders including dementia and Alzheimer's disease, often at a younger age than the rest of the population. The league has since called this "an overestimate" since the calculation drew from data on the group of players in the lawsuit who had sought compensation for health issues, as reported by the New York Times. The lawsuit was settled for $765 million in August 2013, but the amount is expected to exceed $1 billion when details are finalized.
'It's Not Smart'
To Kacyvenski, the way that football is played seemed a little odd from the very start. A linebacker like Borland, he rammed his head and body against other players on nearly every play. "I remember being in seventh grade and walking to the locker room and thinking, 'It feels like it's not smart to hit your head over and over again, but I guess this is the game,'" he says.
Years later as a pre-med undergraduate student at Harvard University, Kacyvenski shared a dorm room with Chris Nowinski, who is now a leading advocate for research on the traumatic brain injuries suffered by NFL players. At that time, Nowinski was working on a book called "Head Games" in which he began to spell out the risks that football players like Kacyvenski faced. He asked his roommate to read a rough draft.
Kacyvenski refused, fearing that his friend's research could call the safety of his lifelong passion into question. "You work so hard to achieve this dream and I didn't want it taken away from me," he says.
Now, he wishes he had read it. "I'm looking at it through the eyes of Chris Borland now," Kacyvenski said. "Quite honestly, I was wrong -- but I was so worried about giving up that dream and I didn't want anything to ever affect that."
When Kacyvenski returned to Harvard after the NFL to complete studies for his MBA degree, he started to notice changes in the way his own brain seemed to work. Sometimes, it simply wouldn't. He learned to be patient with himself and re-trained his brain to synthesize, filter and learn -- all tasks he had taken for granted a decade earlier.
The future isn't clear to Kacyvenski, nor is it for any NFL player who is currently grappling with this tradeoff between pursuing the sport they love and putting themselves at long-term risk. "I feel like every day matters," Kacyvenski says. "This sense of urgency is 100 percent there because I don't know what tomorrow's going to bring."
Two days after Borland's announcement, John Urschel, a lineman for the Baltimore Ravens who published a scholarly paper in a mathematics journal last week, said he simply loved the game too much to worry about whether it would hinder his ability to do math in the future.
John Thornton, who played as a defensive tackle in the NFL for 10 years with the Tennessee Titans and Cincinnati Bengals, thinks most NFL players will keep playing in spite of the risk of brain damage, because of their love of the game and the financial freedom it can bring. Kacyvenski adds that many NFL players, like him, grew up in poverty-stricken households and may value that security to a degree that makes it even harder to step away.
Today, Kacyvenski is helping to shape technology and league policies to lower the risk that current players may face of developing brain damage. He works for MC10, a company that is building helmet sensors to allow coaches and medics to track the number of hits that a player experiences in a game. He also plans to be the head coach for his 11-year-old son's football team this fall, the first year that Isaiah Jr.'s parents are letting him play.
Kacyvenski firmly believes that football can be made safer. "The reason I'm coaching my son is to be able to play a role in that," he says. "In order for this game to survive, you cannot continue to hit your head over and over and over again."
A Tough Call
Borland has said that conversations with leading concussion researchers partly led to his decision to leave the league, but those researchers wouldn't have been able to give Borland a very good sense of the danger of remaining in the NFL. Scientists are still sorting out the links between concussions, subconcussive hits and long-term brain damage -- all critical information to determine the risk that any individual faces playing the game. They could not tell Borland, for example, if he was more likely to develop long-term brain damage based on the trio of concussions he has already experienced, because scientists do not yet know what separates players who develop disorders and those who do not.
"We're dealing with theoretically a perfectly normal individual -- he's 24 years of age, has played football for a couple years and he comes to us and says, 'What are my risks for having later life issues if I keep playing?'" Dr. Robert Cantu, a neurosurgeon at Boston University who has helped bring the high incidence of CTE among NFL players to light. "The frustrating part is that we cannot say, 'Your risk is 20 percent, 30 percent, 40 percent.' We don't know what your risk is. We can only say that your risk goes up the longer you receive trauma."
Kacyvenski says most of the remaining scientific questions revolve around a simple question: "How much is too much to get hit in the head?" Dr. Jacob Resch, a sports injury researcher at the University of Virginia, points out that 90 percent of concussions can be treated without resulting in any long-term consequences.
Those questions matter, says Robert Boland, a sports attorney who teaches sports management at New York University and has counseled dozens of NFL players about career decisions such as the one Borland made. Without knowing exactly how much risk a player faces, other factors take on greater weight. In Boland's opinion, players who aren't likely to immediately pursue a second career should stick it out in the NFL for a few years to achieve financial security.
Overall, Boland doesn't think the league will suddenly see players drop out of the ranks, though they might make a more subtle shift. "More players will think about retiring a year early rather than a year late," Boland says.
Terry Ray, who was a safety for the Atlanta Falcons and the New England Patriots for seven years, is now 45 years old and took the field alongside players who have since been diagnosed with CTE. He thinks today's players should know that, no matter what, they will likely feel physically and mentally older than their true age for the rest of their lives.
"I would never try to scare guys but there is a price to pay that comes to doing this and you should just know that it's going to affect you one way or another," he says. "Just be prepared."
Even after seeing some of his old teammates and adversaries struggle in later life, Ray isn't sure that he would have given up the privilege of competing at the highest level. He is certain that for every athlete who leaves the league because of these risks, there will be a dozen more who are eager to fill his shoes.
FOR FREE to continue reading
✔️ Unlock the full content of International Business Times UK for free
offer available for a limited time only
✔️ Easily manage your Newsletters subscriptions and save your favourite articles
✔️ No payment method required
Already have an account?
Log in
© Copyright IBTimes 2023. All rights reserved.