Chris Christie Drops Out Of 2016 Presidential Race After Sixth Place New Hampshire Finish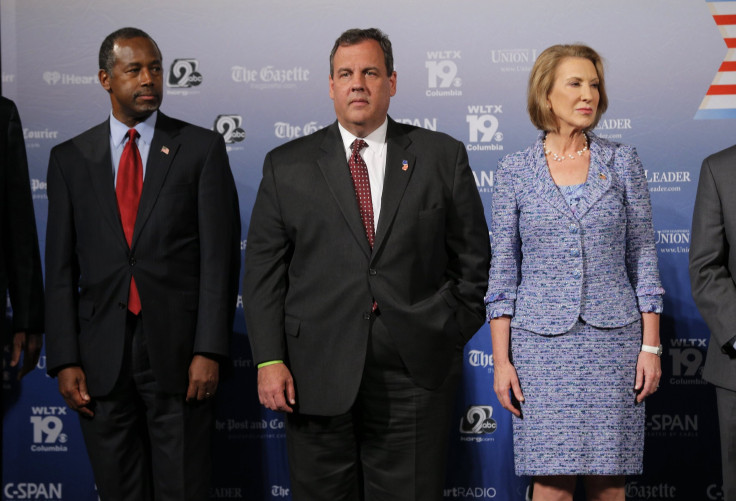 New Jersey Gov. Chris Christie, who just four years ago seemed like a top prospect for the GOP presidential nomination, has decided to suspend his presidential campaign and end his bid for the White House. He told campaign staff about his decision at 4 p.m. EST Tuesday, according to the Washington Post.
The blunt politician, who credits himself with "telling it like it is," ultimately was unable to muster the support he needed in the New Hampshire primary, where he placed a poor sixth Tuesday.
That makes Christie the second Republican to drop out of the race Wednesday after former Hewlett-Packard CEO Carly Fiorina announced her campaign's suspension earlier in the day. Like Christie, Fiorina finished the New Hampshire primary with a lackluster showing and netted no delegates, coming in one spot below the New Jersey governor.
Christie put up a good fight until the very end in the Granite State, where he had invested the vast majority of his time and resources. During the final Republican debate in Manchester Saturday night, Christie took Florida Sen. Marco Rubio to task for repeating pre-rehearsed talking points on stage in what was one of the more memorable exchanges of the evening. The jabs seem to have severely wounded Rubio, but did Christie little good.
After months of tepid polling in New Hampshire, Christie got some wind in his sails in the first half of December before plateauing late in the month into January with 11.5 percent, tied for third with Texas Sen. Ted Cruz. In the month that followed, Christie saw dropping polls and ultimately took just 7.5 percent of the primary vote in the state.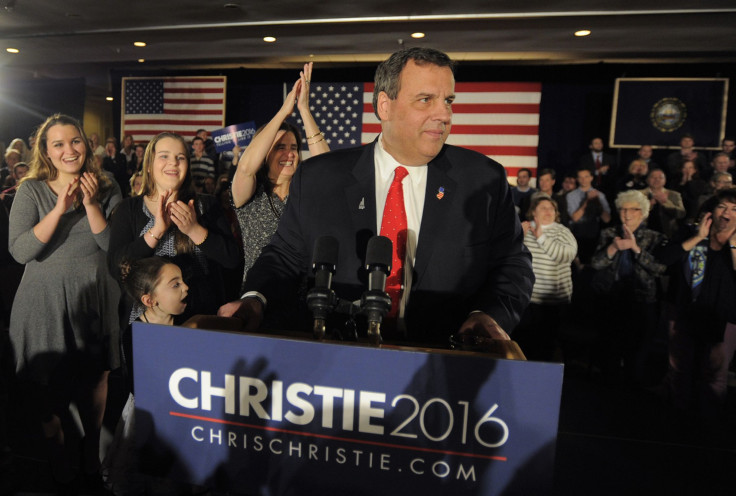 It was no secret that the majority of his attention was focused on New Hampshire, where he held multiple lengthy town hall meetings, which were a staple of his successful runs for governor.
Christie now heads back to his home state with flagging job approval ratings as governor after months away on the campaign trail. By the end of last year, just 33 percent of registered voters in New Jersey approved of his job performance, the second lowest he had received up to that point.
In New Jersey, he will be forced to confront such issues as high property taxes, an unfunded public pension system that has been called the worst in the country and school funding inequity issues. How he addresses them may be a nonissue, however. Governors of New Jersey are only able to serve two consecutive terms and Christie is currently in his second term.
© Copyright IBTimes 2023. All rights reserved.