Chris Christie: New Jersey Pension Launches Probe Of Fees to Wall Street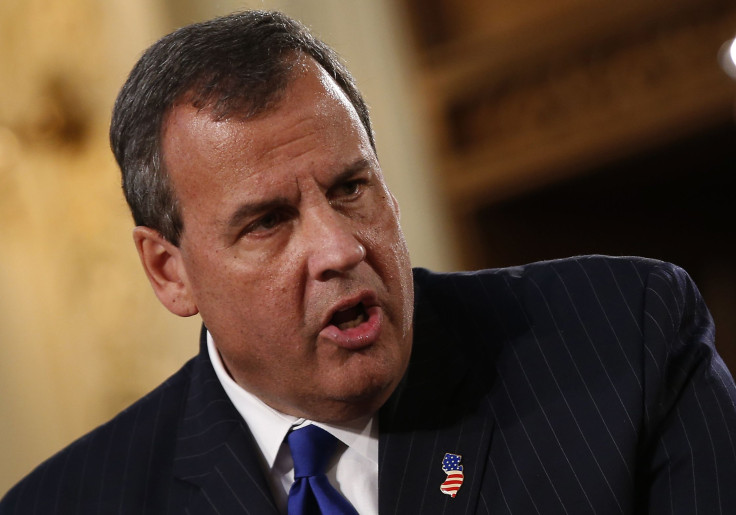 New Jersey officials are launching a formal investigation into skyrocketing taxpayer fees paid to Wall Street firms by Gov. Chris Christie's administration. As Christie has called for cuts to retirees' pension benefits, his administration has paid ever-bigger fees to firms whose executives have made campaign contributions to Republican groups affiliated with the GOP governor.
The announcement of the new probe followed an investigative series by International Business Times documenting a significant spike in disclosed payments to financial firms.
Despite calls from investors like Warren Buffett for pension systems to avoid high-risk hedge funds, private equity firms and other so-called alternative investments, Christie officials have plowed billions of dollars of pension savings into those investments. They have delivered results that have trailed low-fee stock index funds while sending big fees to Wall Street firms. Indeed, under the Republican governor, the state pension's disclosed fees have risen from $140 million in 2010 to more than $600 million in 2015.
The Christie administration did not respond to IBTimes' request for comment about the new probe. A leading conservative group, Americans for Prosperity, issued a statement lauding the announcement of the investigation.
"Both government workers and taxpayers deserve to know why such an incredible sum is being expended every year with the current system in deep crisis," said Erica Klemens of the group's New Jersey chapter. "These are dollars that could be funding the system and preventing the state's pension hole from growing even deeper. The decision by the trustees to look into this matter is the right thing to do."
The $600 million that New Jersey paid to financial firms in 2015 represented a one-year, 50 percent increase in reported fees. But comments made by New Jersey investment officials to IBTimes suggest the Republican's administration may not have fully disclosed the fees paid on the state's alternative investments in previous annual reports.
Following IBTimes reports on the fees, New Jersey legislators sent a bill to Christie's desk that would require more expansive disclosure of fees. Christie has not said whether he will sign or veto the bill, which passed both houses of the state's legislature by wide margins.
At the same time, members of the New Jersey Public Employees Retirement System's board of trustees have sought answers from the Christie administration on the ways fees have been reported -- specifically about an unexplained accounting change that saw the state abruptly attempt to reclassify $335 million worth of Wall Street levies as "performance allocations" rather than fees. Christie's state treasurer, Andrew Sidamon-Eristoff, defended the fees in a recent hearing with lawmakers, and the Christie-appointed State Investment Council -- which manages the $80 billion pension system's investments -- has produced reports attempting to clarify the expenses.
Those answers, however, were not satisfactory to the state's board of pension trustees. On Wednesday, they voted to launch a forensic audit of the fund's fees. The board's chairman, Tom Bruno, told IBTimes Thursday that the new reports from the Investment Council did not explain why they changed the way they report management and performance fees.
"We had the same questions of course that [IBTimes] was raising, and we said, 'Why is the terminology being changed year to year?' " said Bruno, who added that the board also had questions about whether the administration had disclosed fees on all of its alternative investments in previous years. He said the newest report from the Investment Council "did not answer that."
In November, Christie's longtime friend and State Investment Council chairman, private equity executive Robert Grady, resigned amid questions about pension contracts being awarded to firms whose executives donated to Christie, the New Jersey GOP and the Christie-run Republican Governors Association. He was replaced by financial executive Tom Byrne, whom Bruno called "a breath of fresh air" for making "an attempt to answer some of our questions."
In a statement to IBTimes, Byrne did not return the compliment to Bruno, saying the pension overseer "has never contacted me with any questions." He added: "The money belongs to the beneficiaries and I welcome any questions that they may have. Moreover, the pension commission on which i served recommended that any union that believes it could do a better job managing their funds should feel free to do so."
In its February report, that Christie-appointed advisory commission - which is comprised of Byrne and other financial executives - recommended cuts to guaranteed benefits for public employees. The report did not recommend any initaitives to reduce the fees the state is paying to financial firms.
© Copyright IBTimes 2022. All rights reserved.
FOLLOW MORE IBT NEWS ON THE BELOW CHANNELS