Chris Watts Update: Neighbor Says They Seemed Like A 'Normal, Everyday" Family
The neighbor of Chris Watts has spoken out about the relationship between convicted killer, Chris Watts, and his wife, Shanann. Watts was convicted of murdering his pregnant wife and two young children in 2018 after claiming they went missing.
Nate Trinastich revealed what he saw as a neighbor to the couple before the arrest of Watts and the death of the family on the "Dr. Oz," show which aired again on Tuesday.
In the interview, Trinastich explains that the Watts family seemed like a "normal, everyday" family.
"Shanann was always really friendly. She came over, welcomed us to the neighborhood. The girls were always running around laughing, having a great time," Trinastich said on the show.
Watts, on the other hand, had a different demeanor than Shanann, Trinastich explained. He said, Watts was "real quiet" and sometimes was somewhat "standoffish."
"There were times where he just didn't want to wave or didn't want to say anything, but usually he was nice."
Trinastich told Dr. Oz that Watts and Shanann "didn't fight any more than any other couple," but because his home was close to theirs, he could often overhear their arguments.
"They had a couple confrontations that I happened to see, but it was never him being a big, huge monster," he said.
On the day that Shanann and her daughters were murdered, Trinastich can be heard telling police on bodycam footage, according to KCNC-TV, a CBS affiliate in Denver, that he "heard them full out screaming at each other at the top of their lungs."
Trinastich tells the police that Watts "gets crazy." The couple reportedly was fighting over Watts' wanting a divorce so he could be with his mistress.
Watts murdered Shannan reportedly while she was praying and disposed of her body in a shallow grave at his work site. He then turned on his two young daughters, dumping their bodies in oil tanks.
Watts eventually confessed to the murders and is serving five consecutive life sentences for his crimes.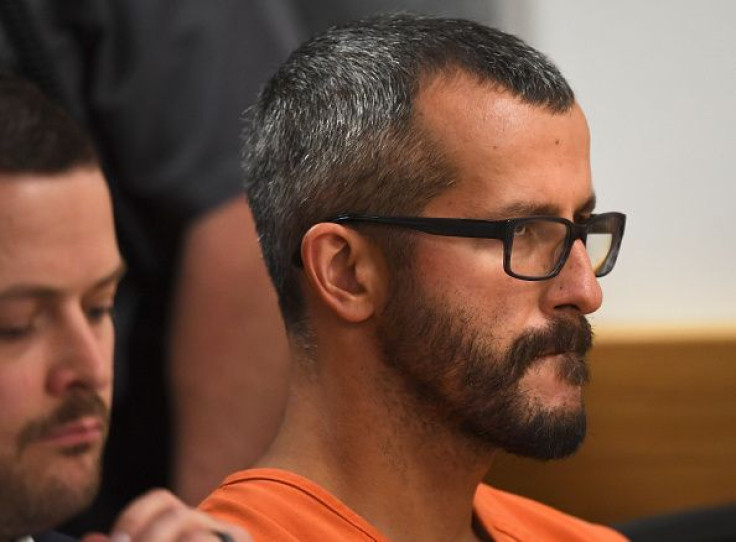 © Copyright IBTimes 2023. All rights reserved.