Christina Applegate Diagnosed With Multiple Sclerosis: 'It's Been A Tough Road'
Christina Applegate has been diagnosed with multiple sclerosis. The "Bad Moms" actress took to Twitter to share the news with her fans.
"Hi friends. A few months ago I was diagnosed with MS. It's been a strange journey. But I have been so supported by people that I know who also have this condition. It's been a tough road. But as we all know, the road keeps going. Unless some a*****e blocks it," she tweeted.
She followed her previous tweet with "As one of my friends that has MS said 'We wake up and take the indicated action.' And that's what I do."
She concluded her tweet by thanking her fans in advance and asked for some privacy during such troublesome times. She added "So now I ask for privacy. As I go through this thing. Thank you xo."
Multiple Sclerosis is an autoimmune disease. It occurs when the immune system begins to attack the sheath that protects nerve fibers, making it extremely difficult for the brain to communicate with the rest of the body. The exact cause for the disease is unknown and most cases range from mild to severe. In some cases, MS makes it more challenging to walk and move and for some MS can lead to paralysis in the legs.
This disease predominantly affects women and is rarely fatal, but is known to lower life expectancy by five to 10 years, on average.
As soon as Applegate shared her tweet, fans were quick to lend their support and shower her with lots of love and words of encouragement.
Some lauded her for opening up about her condition while some who have been going through the same ordeal welcomed her to the group.
Selma Blair who was also diagnosed with multiple sclerosis back in 2018, came out in support of the 49-year-old actress. She tweeted "Loving you always. Always here. As are our kids. Beating us up with love"
Health concerns are not a first for the "Dead Face" star, back in 2008 she was diagnosed with breast cancer, followed by a double mastectomy in 2017. She had to have her ovaries and fallopian tubes removed as a precautionary measure as she carries the BRCA1 gene mutation that causes a heightened risk of developing cancer.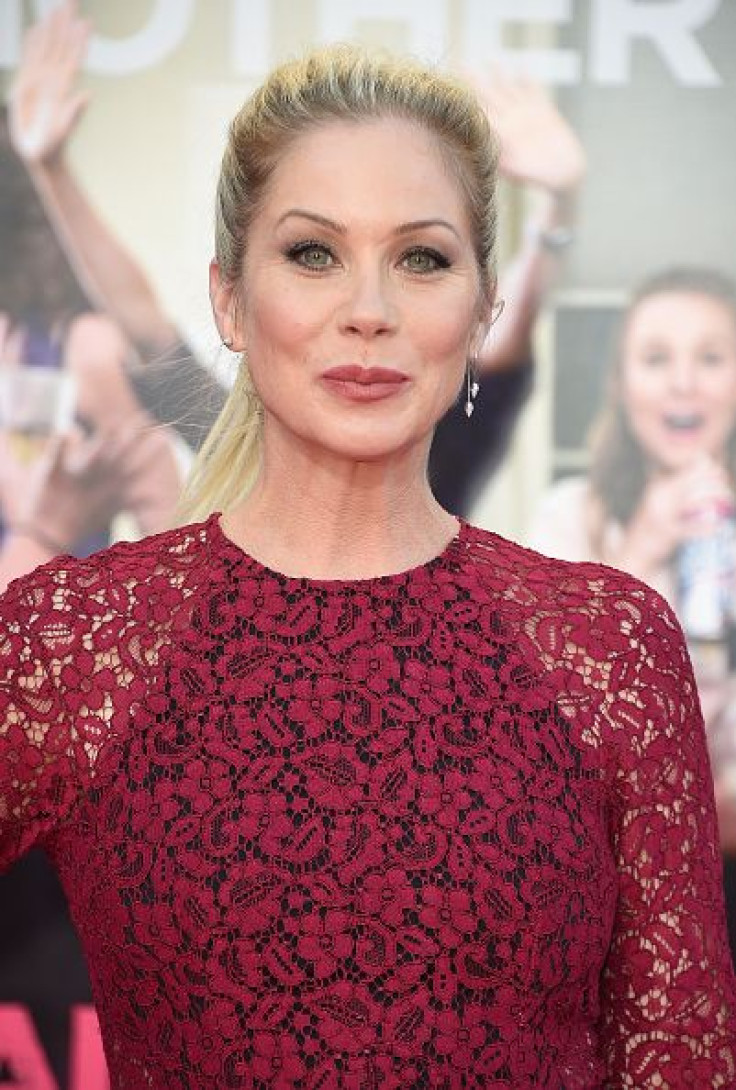 © Copyright IBTimes 2023. All rights reserved.