College Admissions Scandal Update: USC Didn't Deny Rick Singer's Request, But This School Did
New details continue to emerge regarding the ongoing college admissions scandal. The scam, which was spearheaded by Rick Singer, allowed wealthy parents to bribe college officials and change test scores, but a new report states that one school refused to partake in the scam.
According to the Wall Street Journal, Singer contacted Occidental College in Los Angeles in 2012 and requested that the school reconsider a specific application.
The student had originally been rejected due to the fact that she didn't exemplify the academic standards of the school, but Singer asked the admissions director at the time, Vince Cuseo, to reconsider it. His request was accompanied by the suggestion that the school would receive money beyond the tuition if they did, in fact, allow her to attend.
"Are you kidding me?" Singer allegedly wrote regarding the school's refusal to accept her application, adding, "We can create a win-win for both of us." However, Cuseo continued to say no.
The director also noted that Singer said he felt they should have a meeting to discuss helping his client's child "find her way to becoming a student at Occidental." After his suggestion was ultimately rejected, he replied, "You are off base."
READ: College Admissions Scandal Update: Lori Loughlin's Daughters Could Be Charged As Defendants
Recently, Cuseo, who is now the vice president for enrollment and dean of admissions, revealed he has never felt pressure to grant entrance to any students who did not meet the school's academic standards. This was particularly evident five years ago when the development office suggested that he look at a particular applicant with a widely-known name.
Even though the person made his "eyes kind of open up," Cuseo said "it was pretty darn clear that the student didn't deserve to be admitted to Occidental." Therefore, they were rejected.
Several famous faces were swept up in Singer's scam, including "Desperate Housewives" actress Felicity Huffman and "Fuller House" star Lori Loughlin. After pleading guilty to paying Singer $15,000 to change her daughter's SAT scores, Huffman served 11 days at a federal prison. She was ultimately granted early release and has reportedly started fulfilling her community service requirements as well.
As for Loughlin, both she and her husband Mossimo Giannulli have been hit with charges of mail and wire fraud, honest services mail and wire fraud, and conspiracy to commit federal programs bribery. At this time, they have pleaded not guilty, although prosecutors say that have an invoice that Giannulli sent to his accountant saying that he had to "work the system" so that his daughter could attend USC.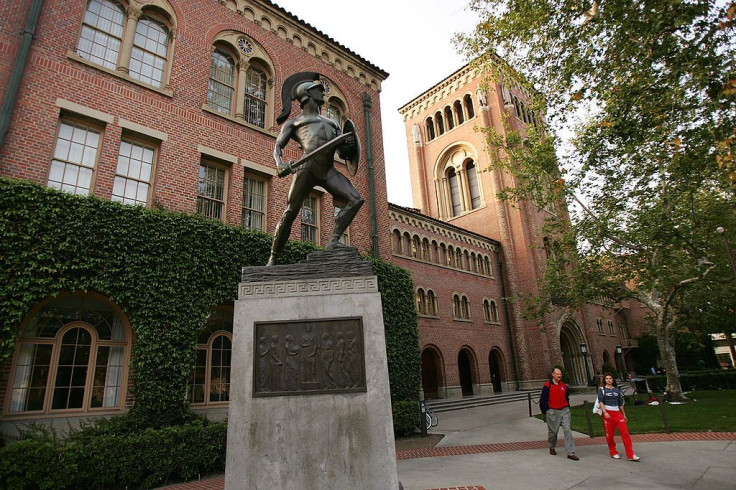 © Copyright IBTimes 2023. All rights reserved.
FOLLOW MORE IBT NEWS ON THE BELOW CHANNELS