Colorado Study: Hydraulic Fracturing Causes Harmful Air Emissions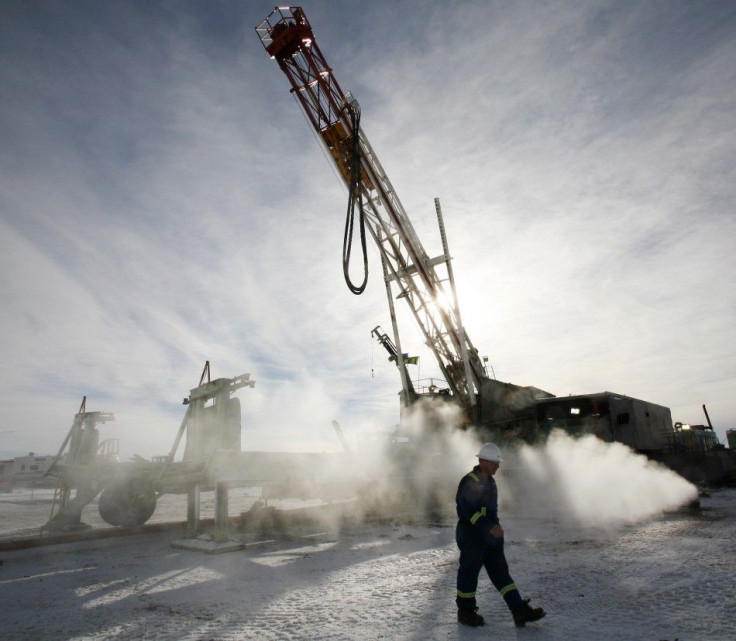 In a new study, the Colorado School of Public Health concluded residents close to hydraulically fractured natural gas wells are at risk to their health.
In the report, which will be published in the next edition of Science of the Total Environment, researchers found hydraulically fractured (or fracked) wells emit potentially toxic petroleum hydrocarbons into the air.
The emissions include ethylbenzene xylene and benzene, the latter of which is considered a carcinogen by the U.S. Environmental Protection Agency and the American Lung Association.
Other chemicals found were heptane, octane and diethylbenzene but their level of toxicity is unclear, according to the report.
Garfield County, Colo., has more than 9,000 active natural gas wells, says Jim Rada, its environmental health chief. The industry there has exploded since 2000, when there were only 800 wells.
Despite the school's recent findings, Rada said the country's air readings fall within regulatory standards.
We are not in violation on ambient air quality standards, Rada said.
Janice Nolen, assistant vice president of national policy and advocacy for the American Lung Association, said the harmful chemicals are known as volatile organic compounds.
The findings were the result of three years of monitoring air standards in Garfield County, near Battlement Mesa, a town of about 5,000 people.
We've known for some time that there was a level of risk associated with oil and natural gas extraction, Nolen said, adding that VOC's are toxic, and under certain conditions, react with air to form ozone, which is hazardous.
Nolen said the lung association in 2008 and again in 2010 noticed large quantities of ozone in rural communities in Wyoming where natural gas drilling was taking place. What the association found, she said, was that natural gas drilling, and its emissions, were contributing enough volatile compounds to create ozone levels usually seen in smog-choked Los Angeles.
Rada said an estimated 8,934 tons of VOCs were emitted in his county in 2008.
The Colorado report also found that hydraulically fractured wells emit other chemicals that can cause neurological and respiratory effects, including eye irritation, headaches, sore throats and difficulty breathing.
Hydraulic fracturing involves the injection of thousands of gallons of water, sand and chemicals to fracture underground rock formations, allowing natural gas to escape. It has helped fuel an energy bonanza that stretches from Pennsylvania and Ohio to Texas and Wyoming.
Our results show that the non-cancer health impacts from air emissions due to natural gas development is greater for residents living closer to wells, the report said.
The report comes at a time when the Sierra Club and the American Lung Association are calling for tougher air emission regulations on hydraulic fracturing.
Industry trade groups, such as the American Petroleum Institute, are calling for more domestic oil and natural gas development, and decried last week the EPA's s proposed air emission regulations. The four contenders for the Republican presidential nomination have all criticized President Barack Obama for not investing enough in domestic energy.
Our data show that it is important to include air pollution in the national dialogue on natural gas development that has focused largely on water exposures to hydraulic fracturing, said Lisa McKenzie, lead author of the study and research associate at the Colorado School of Public Health.
More studies are recommended, McKenzie said, to properly assess the toxicity of the compounds released, as well as the exposure rate of those living near natural gas wells.
© Copyright IBTimes 2023. All rights reserved.