Colorful character of Jose Baez, Casey Anthony defense attorney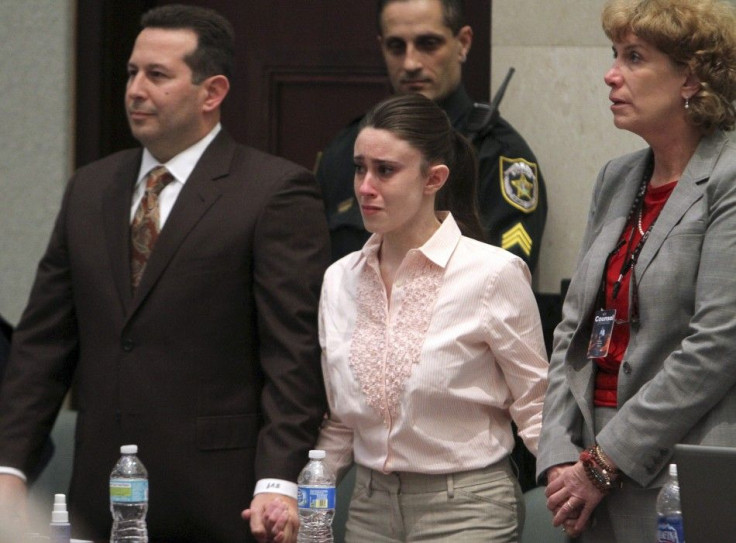 In a bizarre moment inside the Orange Country courthouse on Tuesday, just after Casey Anthony was acquitted of the charge of killing her toddler daughter, her attorney Jose Baez gushed: I saved a life today.
Known now as the 'luckiest man in America', Jose Baez comes across as a unique character with an eventful past and no particularly impressive credential as a legal eagle.
According to reports, Baez had struggled in his legal profession, had been barred from practicing for eight years and had worked as a bikini salesman when he was out of practice.
It also emerged that Casey Anthony picked him as her defense lawyer in spite of his poor record and against the advise of family and friends. It was alleged that Baez had accepted the role as he was in pursuit of fame. During the Casey Anthony murder trial, Baez was routinely criticized and sometimes ridiculed by the media for his extraordinary positions in the case and strange court demeanor.
The Daily Mail also reported that Baez had declared himself bankrupt and defaulted on loans. His home was in foreclosure last year.
The 42-year-old lawyer's life and career will be transformed totally with the big win he scored last night. He is a Navy veteran who graduated from law school in 1997. But he got entry into the Florida bar only in 2005 as he was mired in a legal tussle with his ex-wife. According to the Daily Mail report, he was denied entry because he refused to pay child support to his former wife or secure life and health insurance for his teenage daughter.
In a damming comment the Florida Supreme Court had said that Baez had a lack of respect for the rights of others and a total lack of respect for the legal system, which is absolutely inconsistent with the character and fitness qualities required of those seeking to be afforded the highest position of trust and confidence recognized by our system of law.
For someone who was blasted like this in the past, the turnaround is not just dramatic, but miraculous. He's a guy with a colourful and complicated past and a very confusing present, law professor Robert Jarvis had told ABC News.
It emerged that prior to the Casey Anthony trial he had defended a man accused of killing the granddaughter of a boxer. However, the accused was convicted of manslaughter, following which a motion was initiated against Baez, accusing him of inefficiency that led to the conviction of his client.
The Mail reported that the two bikini sales companies he worked for, Bon Bon Bikinis and Brazilian-Bikinis.com, are both inactive now.
For a man with such a dismal past, it would take a while for the life-transforming victory to sink in. Ironically, prosecution Attorney Jeff Ashton, who was rated higher than Baez and had many successes to his credit, was completely undone by the verdict. He said he would retire in a week.
© Copyright IBTimes 2022. All rights reserved.
FOLLOW MORE IBT NEWS ON THE BELOW CHANNELS