Colts vs. Broncos 2013: Live Stream Info, Prediction And More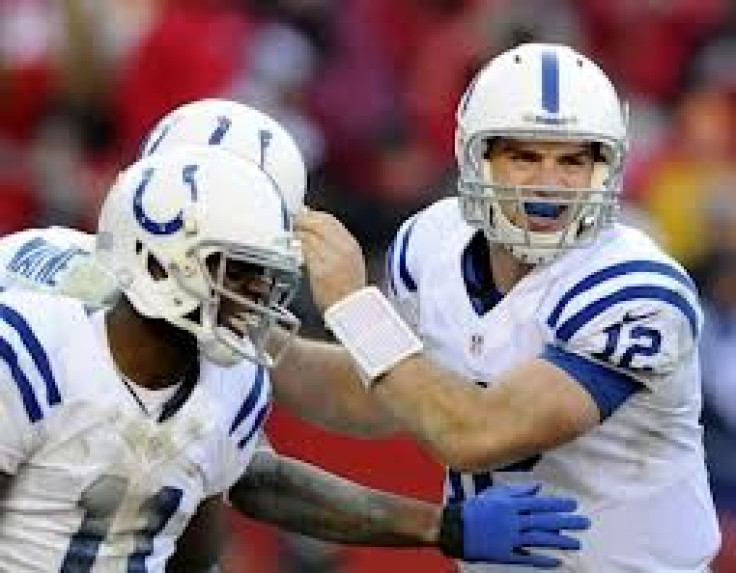 The Week Seven Monday Night Football game could prove to be one of the best in 2013. The undefeated Denver Broncos will visit the first-place Indianapolis Colts, in what may end u being a payoff preview. The contest, however, is much more than just a matchup between two of the NFL's best teams.
Sunday is the homecoming of Peyton Manning. His visit to Indianapolis marks his return to the city that saw him become one of the all-time great quarterbacks. Manning hasn't played at Lucas Oil Stadium since the 2010 season, and now he'll play there as a visitor for the first time. During his 13 years with the Colts, he went 82-32 at home.
"Peyton is by far the most popular Colt player of the franchise's Indianapolis era," ex-Colts' general manager Polian told USA TODAY Sports. "And they don't need anyone to tell them, 'Let's stand and applaud.' They're going to welcome him back with open arms. And they'll root for the Colts and Andrew, and they should. But they're not going to forget ever what Peyton did for them and for the city, state and the sport in Indiana."
For all the success that the four-time MVP had with his former team, he's never gotten off to a start like he has with the Broncos. Manning and the team are on pace to break several NFL records after six games. The quarterback is well on his way to being named the league's most valuable player for a fifth time in 11 seasons, having thrown for 2,179 yards, 22 touchdowns and two interceptions.
No team has been able to contain the Broncos offense. They set a record through the first six games of a season, putting up 265 points. Denver's 35 points in a Week Six win against the Jacksonville Jaguars was their lowest total of the year.
Denver's biggest weakness has been against the pass, allowing more yards through the air than any team. The defense will get a significant boost, though, with the return of Von Miller. The only player besides J.J. Watt to get a vote for 2012 NFL Defensive Player of the Year is set to come back from a six-game suspension.
"I feel good. I'm in the best shape of my life," Miller said. "I feel a lot stronger, quicker, faster. It's not like I'm running 100 yards or 400 yards there, so I definitely felt good. All the feedback I was getting from my teammates and everybody looked like I was good. There was a hurry-up period in there that was tough, but that's what it's designed to be is tough."
Andrew Luck is coming off his worst performance of the season in the Colts loss to the San Diego Chargers. He finished the game with a 42.5 passer rating and failed to lead his team into the end zone.
The Colts were favored against San Diego, but they've overachieved as underdogs. In both instances, Indianapolis not only covered the point spread, but won outright. They beat the San Francisco 49ers and Seattle Seahawks, who otherwise are a combined 9-1.
Las Vegas Betting Odds: Denver by 6.5 points
Over-Under: 56.5 points
Where To Watch Online: NBC Sports Live Extra
Kickoff Time: 8:30 PM Eastern Time
TV Channel: NBC
Prediction: Denver 37, Indianapolis 31
© Copyright IBTimes 2023. All rights reserved.