Compassionate Release to Onion Field Killer Denied by California Board of Parole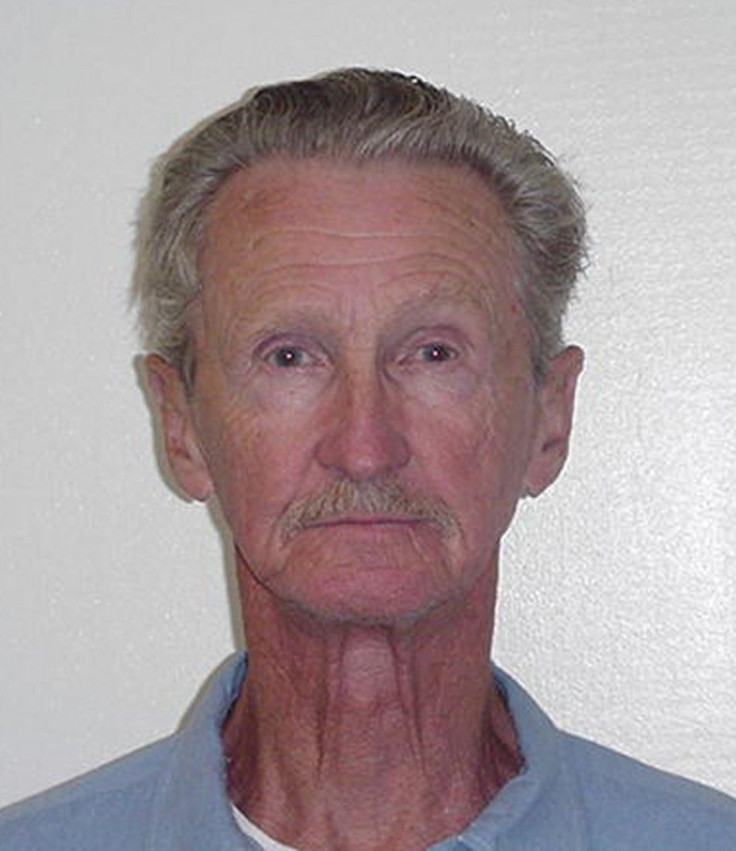 The California Board of Parole has denied offering a compassionate release to infamous Onion Field killer Gregory Powell during a Tuesday meeting. Powell, who is now serving a life sentence, was convicted of killing a cop named Ian Campbell around 48 years ago.
The state panel, which voted 10-1 against recommending Powell's release to a judge, considered that Powell still poses a threat. The ruling means that Powell, 78, who is dying of terminal prostate cancer and with less than six months to live, will takes his last breath in jail, according to officials and a prison physician's prognosis.
The conditions under which the prisoner would be released or receive treatment pose a threat to public safety, the board said in its ruling.
Powell's release would pose a public safety risk due to his history on noncompliance and lack of cooperation with prison rules, the board said. His failure to follow recommendations made by the board to render suitable for parole, his current physical abilities and the fact that he expressly does not wish to be considered (for compassionate release), and therefore, will likely be non-compliant upon release and would cause harm to be returned to prison, where he wishes to remain.
Members of the family of the Ian Campbell, who was slain by Powell, together with the union for Los Angeles Police Department officers, had implored the Board of Parole to deny Powell's release.
At Tuesday's hearing, Los Angeles police officer read a statement written by Campbell's daughters. The daughters asked the board through the statement to end the standing parole hearings, court appeals and media coverage that drove them to rearrange our lives to fit the schedule of the beast.
The only way Gregory Powell should leave prison is in a body bag, Pat Corral, a niece of Campbell said.
The board of the Los Angeles Police Protective League published a statement on the union's website earlier this month. It defeats the purpose of a life sentence if, at the end of life, cold-blooded murderers like Powell are let out so their last days can be spent in comfort. The statement read.
We appreciate that the board of parole hearings, having repeatedly found Powell not suitable for parole ... is once again recommending against his release and helping to ensure that he serves the full sentence for his heinous crime, Paul Weber, president of the Los Angeles Police Protective League, claimed through a statement.
His crime was not just the death of one police officer, Alexis de la Garza of the Los Angeles County district attorney's office told commissioners.
His actions created a climate where violent criminals now place little value on the lives of police officers and accept that their murder is a viable option. Garza added.
The infamous Onion Field killer Gregory Powell, whose 1963 kidnapping and murder of a police officer shocked the city and was chronicled in Joseph Wambaugh's best-selling book, is now serving a life sentence in jail with the possibility of parole for first-degree murder at the California Medical Facility in Vacaville, according to Terry Thornton, a spokeswoman for the California Department of Corrections and Rehabilitation.
Powell's doctor confirmed that the 78-year-old prisoner is dying of prostate cancer and has six months or less to live, making him eligible for compassionate release.
According to state low, the parole board should routinely make the recommendation to a judge. If an inmate is not on death row and is not serving life without parole and he's terminally ill and basically has six months or less to live as determined by a physician, then he meets the criteria under the law to be considered for compassionate release, Terry Thornton, a spokeswoman for the California Department of Corrections and Rehabilitation said.
More than 48 years ago, Powell and an accomplice, Jimmy Lee Smith, kidnapped and murdered police officer Campbell, who was on duty with his partner Officer Karl Hettinger on the night of March 9, 1963. Campbell, who was 31, was shot to death, while his partner escaped.
Powell and Smith were sentenced to death in November 1963. Their sentences reduced to life in prison with the possibility of parole in the early 1970s, for U.S. Supreme Court ruled in 1972 that California's death penalty law at the time was unconstitutional.
Smith, the accomplice of Powell, died in a Los Angle county jail facility in April 2007. He was released from jail in 1982, but had returned to custody for some other reasons.
© Copyright IBTimes 2023. All rights reserved.