Congress Wants To Slash NEA Budget, But Artists Fight Back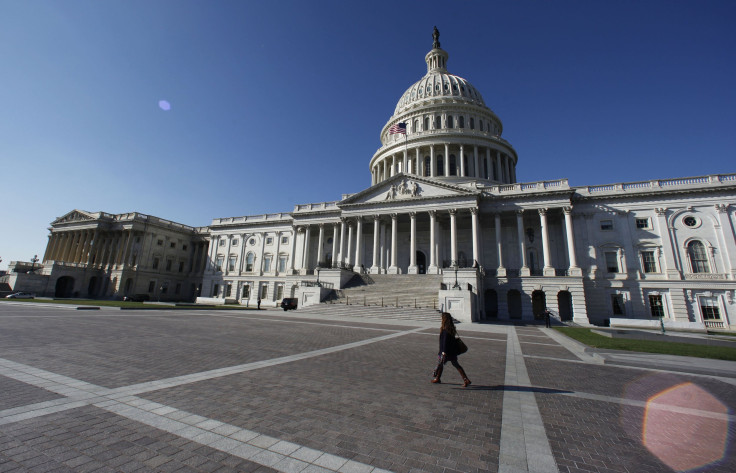 Entertainment unions and arts advocacy groups are joining forces to prevent proposed budget cuts of $14 million to the National Endowment for the Arts (NEA), the country's largest funder of arts and cultural organizations.
Americans for the Arts, Actors' Equity Association and the New York Innovative Theatre Foundation (NYIT) are just three of the groups that have been urging artists and arts enthusiasts around the country to write their local representatives and voice their opposition to the cuts.
"No matter what field you work in, or where you live, you should contact your political leaders," said Shay Gines, NYIT's executive director. Let them know you're against this.
Gines, whose organization was founded to promote the largely nonprofit off-off-Broadway industry, estimates that only about a third of the funds from NEA programs go directly to artists, while the remaining two-thirds provides support for workers in related jobs, such as backstage crew and technical workers. This is not just about artists, she said. It's about administrators, educators, stagehands -- civic-minded people who work, pay taxes and care about their communities.
Last month, the U.S. House of Representatives Appropriations Interior Subcommittee passed its initial FY 2013 funding legislation and proposed to slash $14 million from the NEA. The proposal stands in stark contrast to President Obama's earlier proposal that the agency's budget be increased by $8 million to $154.3 million. House Republicans say the cuts are necessary given the persistently stagnant economy.
As a whole, the arts industry is often thought of as an insolvent sector of the economy, hence its heavy reliance on government support. But the Arts & Economic Prosperity Study conducted by Americans for the Arts, a nonprofit advocacy group, tells a different story. According to the report, the American arts industry generates some $135.2 billion of economic activity every year. Of that activity, $61.1 billion comes from nonprofit arts and culture organizations and $74.1 billion from related spending by audiences.
"All this activity supports 4.1 million full-time jobs," said Nina Ozlu Tunceli, chief counsel of government and public affairs at Americans for the Arts. "That's not even counting ancillary jobs. The arts industry makes up 0.87 percent of the workforce. In comparison, lawyers make up about 0.44 percent."
The possibility of a reduced NEA budget is also stirring fears that arts organizations left without support from the agency may suffer harm to their reputations. Receiving a grant from the NEA signals to other funders, grantors and individuals that an organization should be supported, said Actors' Equity Association spokesperson Maria Somma. Without an NEA grant, a theater could experience a domino effect resulting in shortened seasons, smaller casts and less funding -- or even no funding -- from other sources.
Arts supporters who wish to write their local legislators in opposition to the cuts may do so online by visiting Americans for the Arts' Action Center and filling out the requested information. Before the proposed 2013 budget can be finalized, it has to move to the House floor for a vote, at which point legislators may suggest even further cuts to the NEA. For that reason, Tunceli says, community outreach must happen sooner rather than later if the agency's budget is to remain intact.
"The first thing we need to do is stop the bleeding," she said.
© Copyright IBTimes 2023. All rights reserved.
FOLLOW MORE IBT NEWS ON THE BELOW CHANNELS