Coronavirus Found In Patient's Left Eye Days After It Disappeared From Her Nose, Doctors Say
KEY POINTS
A report on COVID-19 pandemic revealed the first coronavirus patient in Italy came from Wuhan
Eye samples taken by doctors from the woman showed positive for coronavirus
Doctors found she had virus traces in her eyes days after it disappeared from her nose
Health experts and scientists are learning more about the coronavirus and how it can sometimes spread without detection. A recent report revealed how coronavirus traveled from the patient's nose to her eyes, clearly demonstrating the virus can exist in an infected person's eye fluids at probable contagious levels. According to experts, this finding underscores the need for people to be very mindful of their hand hygiene and to avoid touching their faces.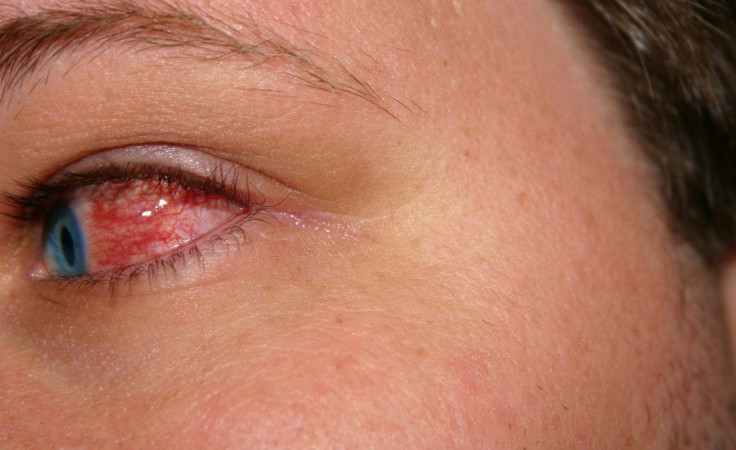 Persistent Conjunctivitis
The report did not name the 65-year-old woman who arrived in Italy from Wuhan on January 23. By the 29th of January, she was admitted to the Italian hospital's isolation unit with a stuffy nose, dry cough, sore throat, and conjunctivitis symptoms. Conjunctivitis is an infection of the eye's lining oftentimes called as pinkeye. The woman tested positive for COVID-19.
On her third day at the hospital, her persistent conjunctivitis made doctors decide to collect eye swabs. Researchers discovered the woman's eyes had detectable infectious particles. On her 20th day in the hospital, the woman's pinkeye cleared up, although traces of coronavirus genetic materials lingered.
Her eye samples showed positive for virus traces up to her 21st day at the hospital, the scientific report said. For approximately five days, it was not detected until it appeared again on Day 27, or several days after coronavirus was not detected in her nasal swabs.
Contagious Eye Secretions
Researchers conducted more tests and discovered that the virus found in her eyes had been replicating. This means her eyes may be contagious. The researchers' findings may be an indication that the eye secretions of coronavirus patients may be contagious.
Viral conjunctivitis is highly contagious, so the report that coronavirus can be found in the eyes is not that surprising, according to Dr. Aaron Glatt. A spokesperson for the Infectious Diseases Society of America, Dr. Glatt is also a professor and chair of the Department of Medicine at New York's Mount Sinai South Nassau hospital.
Dr. Glatt said the findings of the study affect public health. He added, however, that similar research would have to be conducted to determine how extensive the issue is. "This has ramifications, but you can't make policy based on one patient," Dr. Glatt said. He expressed support in the message of the paper that more testing must be conducted.
© Copyright IBTimes 2023. All rights reserved.