Couple Leaves Toddler Alone In Apartment, Takes Trip To Another State
A couple has been arrested for leaving their 2-year-old child alone in a South Carolina apartment and going on a trip to New York.
The apartment manager found the child and alerted the police about no adult being around to supervise the toddler.
Donald Gekonge and Darlene Aldrich, both aged 24, were arrested Monday after the toddler was found alone inside a unit of an apartment complex on Folly Road Boulevard in Charleston on Nov. 17, ABC News 4 reported.
Apartment managers could not get in touch with Gekonge, so they conducted an emergency walkthrough of the apartment. It was then that they found the boy who was sleeping on a bed in the living room with no adult supervision, according to WCBD News 2.
Officers from the Charleston Police Department responded after receiving a report about a toddler alone in the apartment.
The child woke up when cops entered the apartment and "immediately reached for his empty water bottle," as per the incident report obtained by ABC News 4.
A witness told cops that Gekonge sent a message about him being on a business trip in New York, according to the outlet.
The child, who appeared to be in good health, was found wearing a soiled diaper. Social workers and Emergency Medical Services arrived at the apartment to ensure the child was given the necessary attention.
The boy was put in a new diaper as well as new clothes before being taken to Shawn Jenkins Children's Hospital.
Cops attempted to get in touch with Gekonge but to no avail. They eventually managed to speak to him when the father himself contacted the apartment complex.
Gekonge reportedly said he left the apartment at around 6 a.m. that day and claimed he was only "a few states away." He later admitted he was in New York and said he was traveling for "business."
The father initially said he did not know who was looking after his son and assumed the child might be under the care of his mother, Aldrich.
However, Gekonge later changed his story. He said Aldrich also traveled to New York to deal with an "emergency."
The parents were arrested and charged with unlawful conduct toward a child. They were booked into the Al Cannon Detention Center Monday afternoon.
Aldrich was being held on a bond of $75,000, while Gekonge was being held on a $50,000 bond.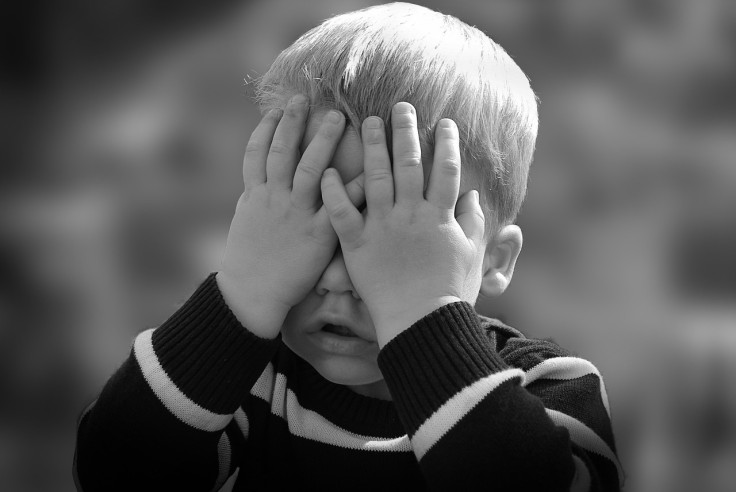 © Copyright IBTimes 2023. All rights reserved.
FOLLOW MORE IBT NEWS ON THE BELOW CHANNELS