COVID-19 Hospitalizations Dropping May Be Due To Social Distancing Measures, Fauci Says
KEY POINTS
Dr. Anthony Fauci stated that coronavirus-related hospitalizations are dropping
He said that this is due to the effective social distancing measures that are implemented
CDC Director also said that social distancing is the most powerful weapon against COVID-19
Social distancing and other measures being done in states like New York and Connecticut may be working, according to Dr. Anthony Fauci. The White House health advisor and director of the National Institute of Allergy and Infectious Diseases revealed they had observed a dramatic decrease in COVID-19 patients being hospitalized.
During a White House briefing on Thursday, Dr. Anthony Fauci told reporters that while there is an increase in deaths, a dramatic decrease in hospitalization need can also be observed. "That means that what we are doing is working and therefore we need to continue to do it," said Dr. Fauci.
The Most Powerful Weapon
Social distancing is the most powerful weapon against COVID-19, said Dr. Robert Redfield, Centers for Disease Control and Prevention director. In the coronavirus town hall by CNN Thursday, Redfield said, "We're not defenseless. This virus has a very significant weakness, it can't swim 7 feet."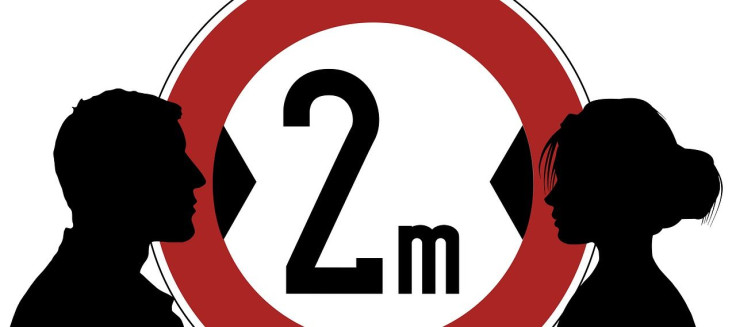 In a press briefing in New York earlier, New York Gov. Andrew Cuomo said that the state saw its lowest jump in hospitalization since the nightmare started. The epicenter of the coronavirus outbreak in America, New York, has 161,504 confirmed cases with 7,067 fatalities as of posting. The governor revealed, however, that of the more than 10,000 new cases, the state recorded only around 200 hospitalizations last Wednesday.
Vital Measures
In a news conference Wednesday, Gov. Cuomo said that while they are not out of the woods yet, it appears that policies like social distancing are working. "We've done some great things and we've saved lives because we've followed these policies (like staying at home)," said the governor.
Gov. Cuomo is among the many governors who announced they were buoyed by the impact of social distancing against the spread of coronavirus. Gov. Ned Lamont of Connecticut, in a phone call with small business leaders, said that new hospitalizations were down to their lowest in two weeks. Arkansas Gov. Asa Hutchinson said the state also experienced their lowest number of coronavirus-related hospitalizations per 100,000 people as compared to other states in the south.
Game Is Not Over Yet
In Ohio, while coronavirus-related deaths continue to increase, "things are not as bad as they might have been," according to Gov. Mike DeWine. This is because the number of people in the state that could be impacted by the virus is lower than previously estimated. In an interview with reporters Thursday, Gov. DeWine said, "So, is it time to celebrate? No. The game is not over."
Stay at home orders in Minnesota, New Mexico, and Ohio has been extended up to May while national social distancing guidelines are scheduled to run through until April 30. As of posting, the United States has 468,895 total confirmed cases of COVID-19 infection, of which 16,697 have died. Because of this, states across the nation have imposed their stay-at-home orders in an attempt to prevent the virus from spreading any further.
© Copyright IBTimes 2023. All rights reserved.