COVID-19 Reopening: Virus Mutations Loom As Potential Problem
COVID-19 trends are as good as they've been since the pandemic began last year. Daily infection cases and deaths have dropped by almost 50 percent. More than 40 million people have at least started the vaccination series.
State governments are using this data to lift rules on masking and restrictions on eating out and other activities, according to the Associated Press.
The good news is promising, but medical experts caution the trend could reverse itself because of the virus's ability to mutate. There are already several variants of the SARS-Cov-2 virus, the coronavirus responsible for COVID-19, and those variants threaten to send case numbers back up.
Dr. Anthony Fauci, director of the National Institute of Allergy and Infectious Diseases and chief medical advisor to President Joe Biden, has warned about complacency against the mutations. So too has Centers for Disease Control and Prevention director Dr. Rochelle Walensky.
The ability to check for genetic mutations in the virus has been slow to develop in the U.S. That sort of surveillance is necessary to measure how far the variants have spread.
The Biden administration announced Wednesday it will commit $200 million for the CDC to triple its genetic sequencing efforts. That effort aims to find mutations making the coronavirus more infectious or deadly. A $1.75 billion measure to that end is under consideration by Congress.
A more contagious variant first identified in Great Britain has been found in at least 42 states. There are reports of variants discovered in South Africa and Brazil in lower numbers. The South African mutation is particularly troubling because of its potential to diminish the effect of the vaccine.
Political leaders in Florida, which has the highest number of cases involving the British mutation, have already moved on from COVID-19. Gov. Ron DeSantis dismissed a question about the variants.
"The media is worried about that, obviously," DeSantis said. "You guys really love that."
But there is hope on the horizon, according to Scientific American. Makers of the COVID-19 vaccine are working on booster shots aimed at the mutations.
Restrictions, meanwhile, are easing across the country. Chicago and its suburbs last month allowed indoor dining to resume and opened other attractions with attendance limits. Boston this month opened gyms, movie theaters and sightseeing cruises. Restaurants in New York City opened last week for indoor dining.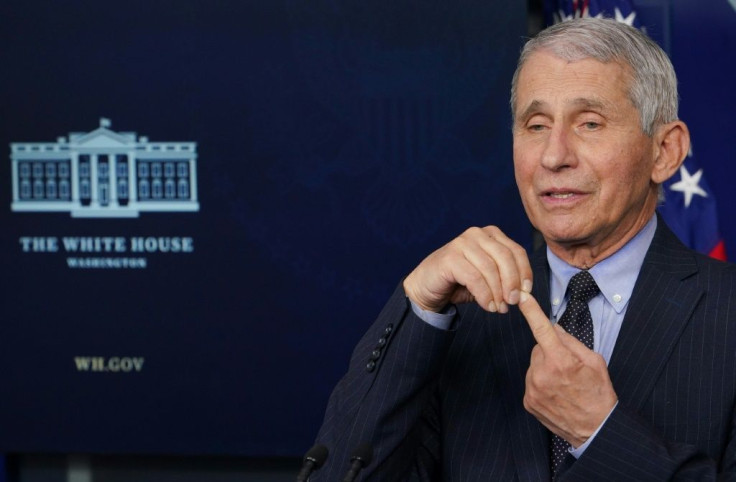 © Copyright IBTimes 2023. All rights reserved.