Cruise Ship Captain Says He Tripped Into Lifeboat, Couldn't Get Out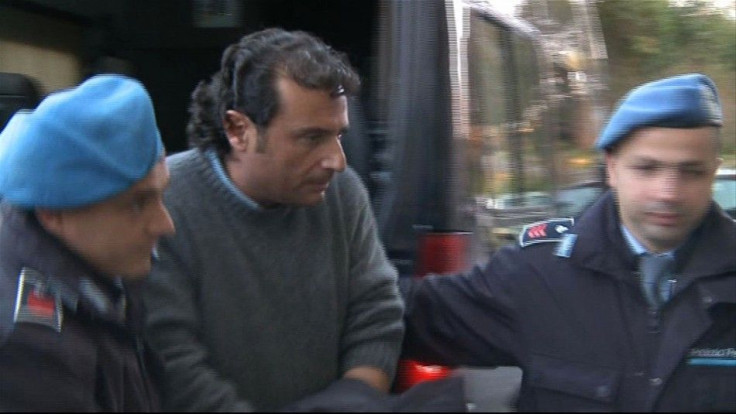 It is hard not to laugh at what Francesco Schettino, the captain of the capsized cruise ship Costa Concordia, had to tell about fleeing the scene before the emergency evacuation of the ship was completed: I tripped and I found myself inside the life boat with a number of passengers.
Schettino, 52, offered this slapstick explanation in his first court hearing held Tuesday, Italy's Corriere della Sera newspaper reported.
I had no intention of escaping, he explained. I was helping some passengers put the life boat to sea. At a certain point the mechanism for lowering it blocked. We had to force it. Suddenly the system unblocked itself and I tripped and I found myself inside the life boat with a number of passengers, he said.
Unlike a particular scene in the Hollywood blockbuster Titanic, where Kate Winslet's character Rose gets back to the sinking ship from a lowering lifeboat to be with her love Jack, Schettino insisted in the court that it was impossible to go back onboard, once the lifeboat was lowered.
The captain admitted that he lied when he said that he had dropped the anchor to stabilize the ship, after Guardia di Finanza, the Italian law enforcement agency, presented a video, shot 10 minutes after the disaster, showing that the anchor had not been lowered.
Schettino has been alleged to have planned the dangerous stunt of sailing extremely close to the reefs and rocks of the island Isola del Giglio, as a salute to the ship's head waiter Antonello Tievolli, who is a native of the Giglio, reported the Telegraph.
Minutes before the cruise ship ran aground, the waiter's sister Patrizia Tievoli posted on Facebook: In a short period of time the Concordia ship will pass very close. A big greeting to my brother who finally get to have a holiday on landing in Savona.
Schettino admitted to the media that he tried to maneuver the ship close to the island as part of tourist navigation, suggesting that he deviated from the permitted navigation route to entertain the islanders and those onboard.
We were navigating approximately 300 meters from the rocks, Schettino told Mediaset television. There shouldn't have been such a rock. On the nautical chart it indicated that there was water deep below, he said.
If found guilty, Schettino could face up to 15 years in prison on charges of manslaughter, abandoning ship and causing shipwreck.
© Copyright IBTimes 2023. All rights reserved.