Crying Baby Beaten, Struck Against Bed Rail By Mother's Boyfriend; Found Dead At Home
A one-year-old baby girl was found unresponsive in a Louisiana home with bruises on her face and other parts of her body.
The child's mother and her boyfriend were arrested Tuesday in connection with the child's death, the St John the Baptist Parish Sheriff's Office said.
Officers arrived at the Revere Drive apartment in LaPlace after the mother, 23-year-old Keaura Dillon, called 911 at 9:30 a.m. Sunday and said her child wasn't breathing, WGNO reported.
"When officers got to the apartment they found this child, a one-year-old little girl, in a bed unresponsive and no vital sign," Sheriff Mike Tregre was quoted as saying by WWL.
No vital signs were detected, and the baby was pronounced dead at the scene.
"Officers and medical personnel observed bruising to her face and other parts of the body," the sheriff's office said in a statement. "An autopsy shows the baby had several severe injuries."
The child's death was ruled a homicide by blunt force trauma.
Dillon's boyfriend, Renard Robinson, eventually admitted to putting the baby through grave physical harm.
Robinson reportedly lives with Dillon and is not the deceased child's biological father.
The couple initially tried to cover the incident up.
"They tried to lead us to believe it was something else that may have happened to the child but when we saw the injuries, those things did not add up," the sheriff said.
"It did not take long for the young man, Renard, to confess," the officer continued. "He told us he was home alone with the child, the child was starting to cry. He grabbed the child and beat the child on the floor and he struck the child on the bed rail, the post of the bed, and put the child back in the bed."
Investigators believe Dillon was not at home when her daughter was beaten up but said she initially tried to deny it.
"He admitted to us she knew what he had done. She tried to deny it," the sheriff added. "She did not show any emotions until we put the handcuffs on her. Even though we told her these were the injuries we found and we told her he confessed, she never cried, she never showed any emotion."
The 911 call to report the child not breathing was made hours after Robinson attacked the child.
Robinson was arrested and charged with second-degree murder and is being held on a bond of $300,000, the sheriff's office said.
Dillon was arrested for accessory after the fact and is being held in custody on a $190,000 bond.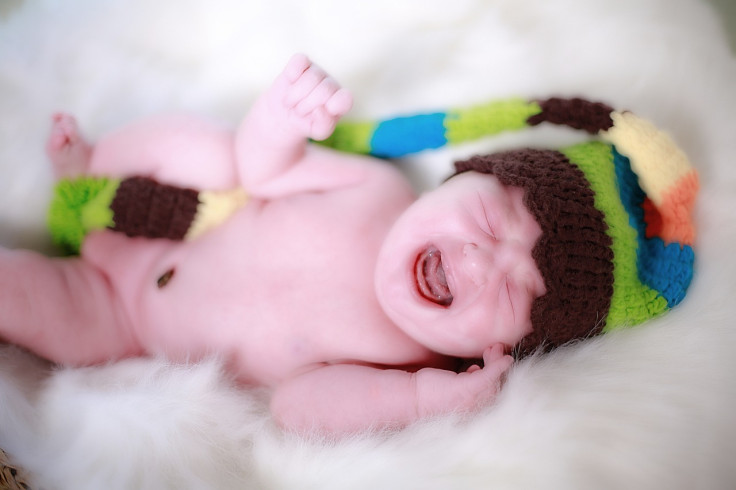 © Copyright IBTimes 2023. All rights reserved.