Deutsche Bank Seeks Approval For Digital Asset License, Expanding Into Cryptocurrency Custody Services
Leading global financial institution Deutsche Bank AG has submitted an application for a digital asset license to BaFIN, Germany's financial market regulator, seeking approval to offer custody services for digital assets, including cryptocurrencies.
"We're building out our digital assets and custody business. We just put our application into the BaFin for the digital asset license," David Lynne, Deutsche Bank's head of commercial banking unit, confirmed during a Tuesday conference, Bloomberg reported. This strategic move is aimed at boosting the bank's fee income.
This development also supports the expansion efforts of Deutsche Bank's subsidiary asset management firm, Die Wertpapier Spezialisten (DWS), which aims to generate revenue from digital asset offerings.
It's worth noting that this is not the first time Deutsche Bank has considered offering cryptocurrency services. In late 2020, Stefan Hoops, the leader of the corporate bank division, mentioned plans to provide digital asset custody, but no specific timeline for the launch was provided. David Lynne took over the division last year when Hoops became the CEO of DWS Group.
Earlier this year, DWS reportedly considered investing in German crypto companies to enhance its growth. This included considering investments in Tradias, a market-making firm, and Deutsche Digital Assets, which offers cryptocurrency exchange-traded products.
The news of Deutsche Bank applying to BaFIN for a digital asset license was further confirmed by the bank's spokesperson in an email to Blockworks. The spokesperson stated, "I can confirm that Deutsche Bank has applied to BaFin for a license for crypto custody."
Deutsche Bank is a global player in the banking industry, managing approximately $1.3 billion in assets according to S&P Global data. It is the largest bank in Germany and the ninth-largest bank in Europe.
In the first quarter of this year, Deutsche Bank reported pre-tax profits of approximately $2.07 billion or €1.9 billion.
While the U.S. Securities and Exchange Commission (SEC) continues its crackdown on the crypto industry, several traditional financial institutions have shown interest in this nascent industry. Despite lawsuits against major cryptocurrency exchange platforms Binance and Coinbase by the U.S. financial regulator, BlackRock, a multinational investment company based in New York, has applied for a spot Bitcoin ETF.
There have also been rumors circulating online that Fidelity, a Boston-based multinational financial services company, is considering filing a similar application to BlackRock.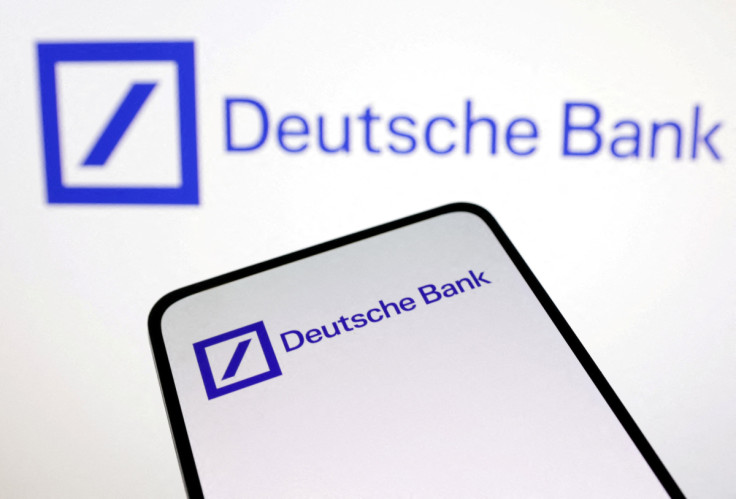 © Copyright IBTimes 2023. All rights reserved.