Cuomo Harassment Accuser Supports Meghan Markle: 'I Was There Too'
KEY POINTS
Boylan took to Twitter to voice her support for Markle
Boylan had previously accused Cuomo of sexual harassment
When Markle appeared on an Oprah Winfrey special, she revealed having had suicidal thoughts
A former aide to New York Gov. Andrew Cuomo and one of several women who accused him of sexual harassment on Sunday night took to Twitter to voice her support for Meghan Markle.
After the airing of the interview, the former Cuomo aide, Lindsey Boylan, tweeted her support for the duchess of Sussex for "coming forward" about her struggles, and wrote that she could relate to her experience.
When Markle appeared on Oprah Winfrey's CBS's special late Sunday, she described seeking help from the royal family when she had been experiencing ongoing suicidal thoughts during her pregnancy.
"Look, I was really ashamed to say it at the time and ashamed to have to admit it to Harry, especially, because I know how much loss he has suffered, but I knew that if I didn't say it, then I would do it," Markle told Winfrey during their conversation. "I just didn't want to be alive anymore. And that was a very clear and real and frightening constant thought. And I remember — I remember how he [Harry] just cradled me."
Markle also revealed that the human resources department at Buckingham Palace told her that she could not be given inpatient care because "it wouldn't be good for the institution."
After the airing of Winfrey's interview with Markle, Boylan took to Twitter. "I was there too," Boyland wrote. "I did not want to be alive. I am so glad to be beyond that & more myself than ever. Abusive environments harm so many. You are never alone. Your experience is understood by others. And the world is changing. We are going to change it together. I am sending you love."
On Feb. 24, Boylan posted a blog on the website Medium where she alleged that Cuomo's administration condoned sexual harassment and bullying in the workplace. She also claimed the governor asked her to play a game of "strip poker" during a flight.
"We were flying home from an October 2017 event in Western New York on his taxpayer-funded jet," Boylan wrote in her blog. "He was seated facing me, so close our knees almost touched. His press aide was to my right and a state trooper behind us."
Experiences of harassment, assault and abuse could lead to long and short-term mental health issues or suicidal thoughts, according to Laura Palumbo, communications director at the National Sexual Violence Resource Center.
"When you're having mental health concerns, not being able to talk about them and feeling as though you are being blamed for them magnifies the experience. It seems like the response that Meghan received is something that so many women are familiar with," Palumbo added.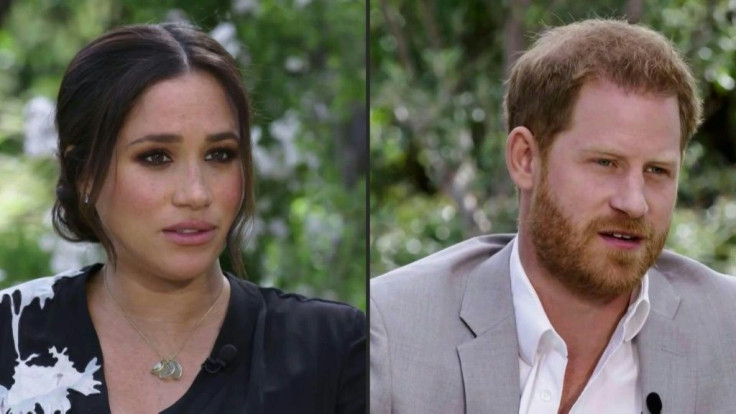 © Copyright IBTimes 2023. All rights reserved.