'Cyberpunk 2077': CD Projekt Unveils One Of Game's 'Largest Gangs'
KEY POINTS
CD Projekt introduces a new gang for "Cyberpunk 2077" called Valentinos
The Valentinos are said to be one of the largest gangs in Night City
"Cyberpunk 2077" will be released on Sept. 17 on PlayStation 4, Xbox One, PC and Google Stadia
While it is still a little over four months before "Cyberpunk 2077" drops, CD Projekt continues to tease fans with major details and features of their upcoming role-playing video game.
On Twitter, the Poland-based studio once again unveiled a new gang that will be featured in the game once it's released. Interestingly, it is no ordinary faction, as they call it one of the "largest gangs" in Night City.
Called the Valentinos, the said group is the leading faction in the Latino areas of Heywood. While it was not specified what they do in the game, they were described to treat values such as "honor, justice and brotherhood" seriously.
The Valentinos is the latest gang and corporation to be introduced in "Cyberpunk 2077." Recently, CD Projekt also revealed Kang-Tao – a corporation that specializes in smart-gun technology and security services.
Early this April, a new gang in the game called the Mox has also been publicized. The said group is apparently dedicated to protecting sex workers – or working girls and guys – from violence and abuse.
More information about new content and features of the game is expected to be released weekly as CD Projekt intensifies its promotion.
"Cyberpunk 2077" is scheduled to be launched on Sept. 17, though it was initially slated for an April 2020 release. CD Projekt had to move the game's launch as they needed more time due to the scale and complexity of the game.
Fortunately, despite being forced to move to a work-from-home set-up due to the coronavirus pandemic, the development timeline has not been affected. According to CD Projekt CEO Adam Kicinski, the whole team behind the game is motivated to meet the September release date.
"Since mid-March, we have been working from home, while ensuring continuity of all our operations. Our goals haven't changed; first and foremost, we intend to release Cyberpunk 2077 in September," Kicinski wrote in CD Projekt's recent financial report.
"We feel motivated and have the necessary tools at our disposal to meet this goal. We also believe that our longstanding strategy of avoiding debt and accumulating cash reserves makes us well prepared to meet any hardships which may be in store during these troubled times."
"Cyberpunk 2077" will be available on PlayStation 4, Xbox One, PC and Google Stadia. For hardcore fans of the game, Xbox will also be releasing a limited edition Cyberpunk-themed Xbox One bundle – which is the last of its kind before Microsoft shifts focus to their next-generation console.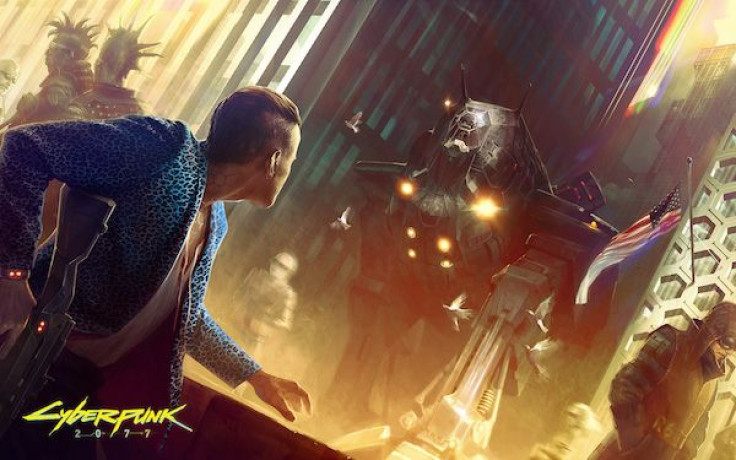 © Copyright IBTimes 2023. All rights reserved.