Daily Mail Writer Attacked On Twitter Following Plagiarism Complaint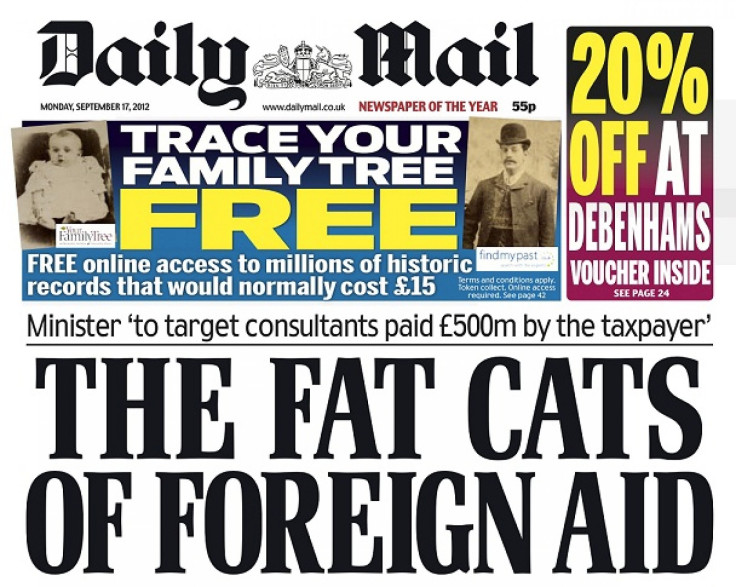 A writer for the U.K.'s Daily Mail website is taking some Twitter heat after apparently rehashing an article from Cracked.com.
As the Next Web reported, Ruth Styles posted a story on Sunday about the "world's worst tourists," citing examples of travelers doing such horrendous things as defacing a 3,000-year-old Egyptian temple and beachgoers posing for a photo with a dying dolphin. The concept of the story was indistinguishable from an article published a day earlier by Cracked writer XJ Selman. Styles' story even uses the same five examples and many of the same photos.
Selman called out the Daily Mail in a tweet, saying he had been plagiarized, and calling the website "mean." Styles' article was updated on Monday morning, and now includes a small citation and link at the very end (for more on this story, see cracked.com), but it's unclear when that information was added. The article, as of Monday afternoon, has 463 comments, many of which are from readers criticizing Styles for so blatantly rehashing the idea.
It was the same story on Twitter, where users have been bombarding Styles with angry tweets. Styles' Twitter account, @ruth_travels, identifies her has a freelance travel writer for Daily Mail, as well as a travel editor for Running in Heels, but Twitter users are questioning those titles.
As of Monday afternoon, Styles had not responded to her critics, and in fact hadn't tweeted since Aug. 5. The Daily Mail did not respond to a request for comment.
Mail Online touts itself as the world's largest English-language newspaper website, and earlier this month sent out a press release saying its daily and hourly visitors reached all-time highs in July.
But all that volume apparently comes with a price, at least in terms of public perception. The Mail website is routinely accused of ethical lapses, including plagiarism and libel. In 2011, Poynter reported that the website lifted a story from the Washington Post and then contacted the original reporter to ask for help in finding a photo. Last year, Joseph Farah, editor-in-chief of the conservative website World Net Daily, reportedly confronted the paper's editor, Paul Dacre, after it rehashed a WND scoop about a threat by Iran's Ayatollah Ali Khamenei. And just last week, freelancer Brandon Seed said the Daily Mail plagiarized a long-form feature story he'd written for SB Nation.
In a New Yorker profile by Lauren Collins last year, Martin Clarke, editor of Mail Online, defended the website's methods, saying, "We never like to follow a story without improving it, with either new facts, graphics, pictures, or video."
Got a news tip? Send me an email. Follow me on Twitter: @christopherzara
© Copyright IBTimes 2023. All rights reserved.
FOLLOW MORE IBT NEWS ON THE BELOW CHANNELS