Damar Hamlin's Family Gives Update On Condition, Things Moving In Positive Direction
The family of Buffalo Bills player Damar Hamlin has provided a positive medical update after the 24-year-old went into cardiac arrest during a game on Monday. Hamlin remains in critical condition in the intensive care unit at the University of Cincinnati Medical Center, though doctors said he has shown some promising signs overnight, according to Hamlin's marketing representative Jordon Rooney.
Rooney told ESPN's Coley Harvey that doctors saw promising readings that they had been hoping to see by Wednesday morning. The update comes almost 40 hours after Hamlin went into cardiac arrest on the field during the game between the Bills and Cincinnati Bengals.
"Right now, things are moving in a positive direction," Rooney said Wednesday morning on the NFL Network, speaking on behalf of the player's family. "The doctors, what they were looking to see, I think they saw that. I can't speak specifically on it, but things are moving in the right direction."
Hamlin was treated with both CPR and AED on the field at Cincinnati's Paycor Stadium to restore his heartbeat. The second-year safety was placed in an ambulance on the field and taken to the hospital about 30 minutes after he collapsed.
Rooney clarified reports from Tuesday night that said Hamlin had to be resuscitated twice. According to Rooney, Hamlin was only resuscitated once.
"There's not clarity at this point in terms of how long things are gonna be, how long it's gonna take, where things are gonna go. So for the family, it's just a matter of seeing more positive signs and hopefully keep building on that," Rooney said.
The incident happened seconds after Hamlin made a tackle on Bengals wide receiver Tee Higgins. Hamlin's family expressed frustration that Higgins might be receiving some backlash for Hamlin's condition.
Hamlin's family expressed their gratitude for all of the donations that have been made to the player's foundation. Since Monday night, more than $6 million has been given to the GoFundMe page for The Chasing M's Foundation.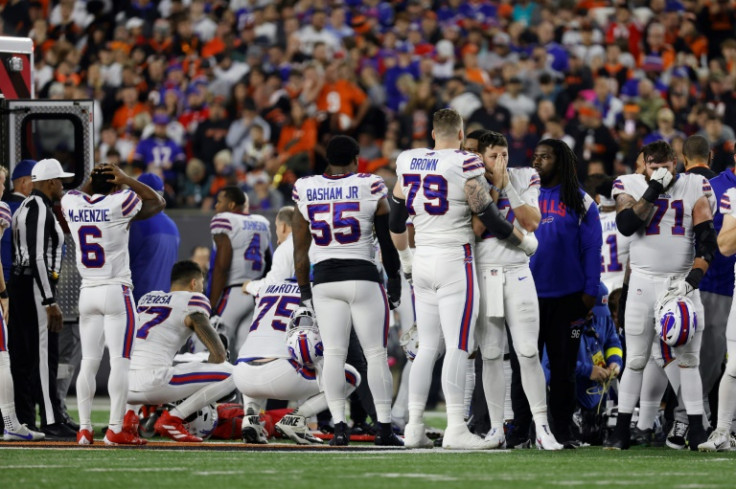 © Copyright IBTimes 2023. All rights reserved.