'Dance Moms' Midseason Finale Fight Explained, Cathy Nesbitt-Stein Accuses Abby Lee Miller Of Adoption Dig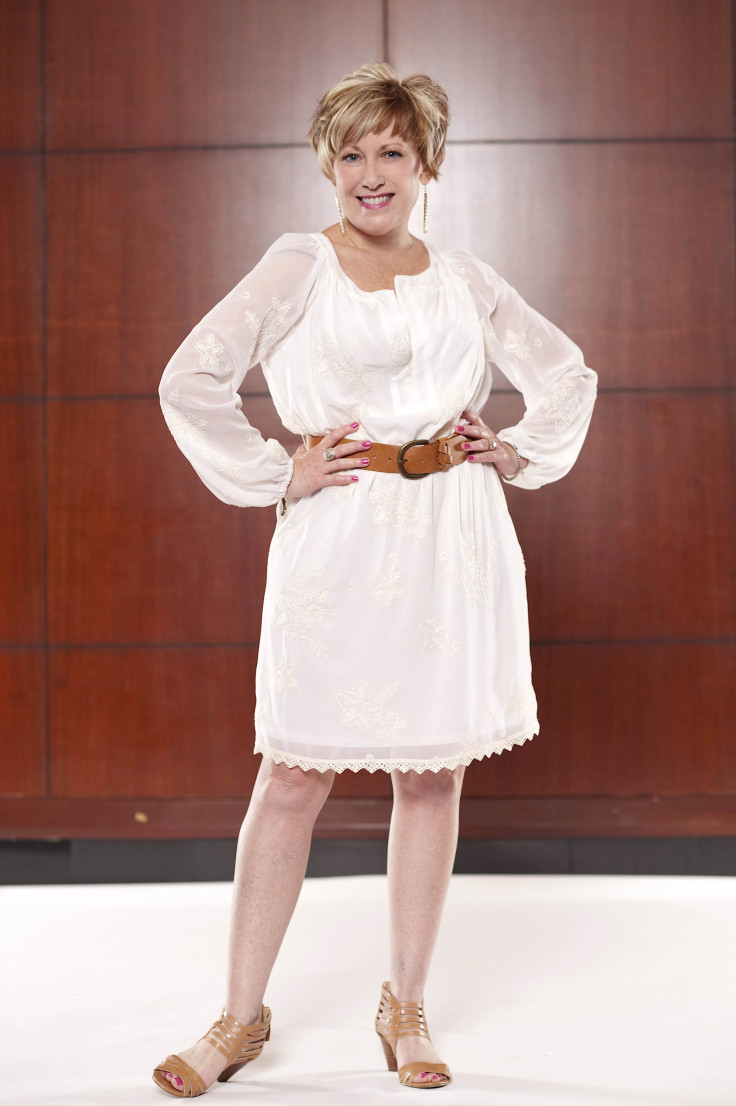 The first half of "Dance Moms" Season 5 may be over but the drama is just beginning. The Lifetime reality series' midseason finale concluded with a dramatic exchange between Abby Lee Miller and the ALDC's rival coach, the Candy Apples' Cathy Nesbitt-Stein, on Tuesday night. Their verbal blowout in "Showdown in Pittsburgh, Part 2," came on the heels of the Abby's ALDC team beating Cathy's squad by less than one point.
Their post-competition fight started after one of Abby's former dance moms, Jeanette Cota, asked what Abby thought of her daughter Ava's performance at the competition. When Abby took the opportunity to slam Jeanette's teaching skills, Cathy jumped to her defense, telling Abby to "shut her mouth."
Abby responded by insulting Cathy's hairstyle and slamming her daughter Vivi-Anne Stein's performance in the Candy Apples group routine "The Patriot." The number was an ode to Vivi's newly acquired U.S. citizenship.
"When Vivi-Anne looks like Maddie [Ziegler], I will stop talking," Abby said. "God gave you a gift with that child… That little girl had an amazing opportunity and you took it away from her," she added, referencing Cathy and Vivi's short-lived cameo at the ALDC in Season 1.
"She still has an amazing opportunity," Cathy countered, before snatching fellow dance mom Jill Vertes' phone when she realized she was filming the heated exchange.
"You're not going to record me," Cathy told Jill.
"I will do whatever I want… Don't touch me again!" Jill shouted.
When Cathy ran away with Jill's phone, Abby went into the Candy Apples dressing room to retrieve it. Before being forced to leave, Abby called the fellow coach a "Smurfette" and added one final dig. "Payback's a b—h, remember that," she said.
So, what really went down between Abby and Cathy? According to the Candy Apples leader, Abby insulted her decision to adopt Vivi.
"I have a video of the true version," Cathy tweeted on Tuesday following the premiere of the midseason finale.
Cathy claims she stole Jill's phone after she caught her trying to tape her response to Abby regarding comments she allegedly made about Vivi, 10, that never made it to air. "She was videoing me go off on Abby due to her saying I did Vivi an injustice adopting her," Cathy wrote. "So I snatched her phone so she couldn't film it #truth."
"Phone got snatched because Jill think she can video tape and use to her dirty advantage. #dirtydog that 1," Cathy added.
While Abby has yet to respond to Cathy's accusations, she has shared her thoughts on the highly-dramatic episode. "No reason to be disrespectful. Just no reason," she tweeted following the conclusion of the installment.
In spite of all the mom drama, Cathy did take a moment to thank her fans on Tuesday. "Thanks to those saying nice things about Vivi's #patriot dance, means a lot," she wrote.
"Dance Moms" returns for a reunion special on Tuesday at 9 p.m. EDT on Lifetime. The second half of Season 5, which is specualted to premiere later this year, will pick up with the ALDC's trip to Australia and the opening of ALDC LA.
© Copyright IBTimes 2023. All rights reserved.