'Dance Moms' Star Maddie Ziegler Embraced By Celebrities At MTV VMAs After Sia 'Chandelier' Fame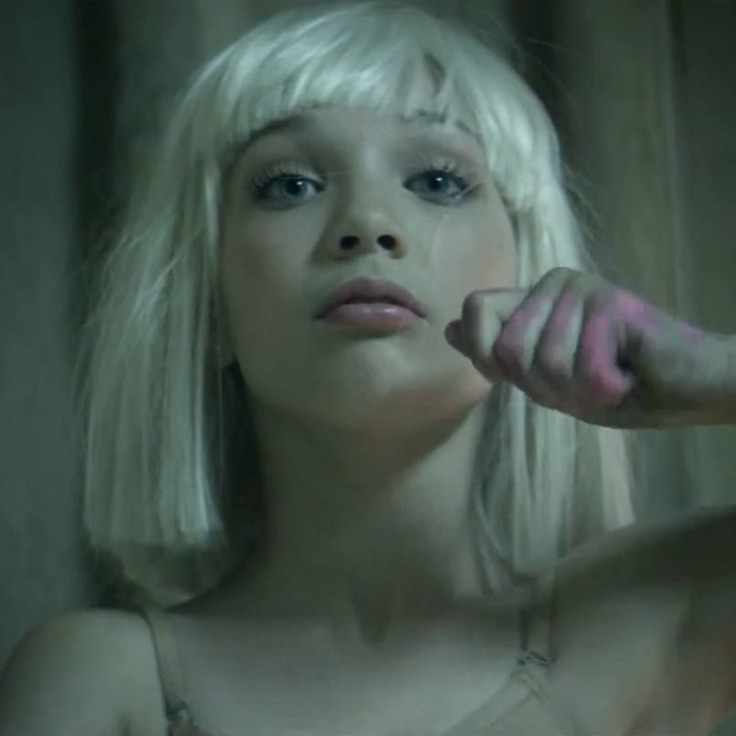 Maddie Ziegler's critically acclaimed leading role in Sia's music video "Chandelier" landed the "Dance Moms" reality-TV star at the 2014 MTV Video Music Awards Sunday night. Fresh off completing filming for Season 4 of the hit Lifetime series, the 11-year-old powerhouse dancer was accompanied by her co-star and coach, Abby Lee Miller, and mom Melissa Gisoni, on the VMA red carpet.
While Maddie's video collaboration with Sia lost out to Miley Cyrus' "Wrecking Ball" video for Video of the Year ("Chandelier" did win for best choreography), the tween still managed to make an impression on some of the celebs in attendance at Inglewood, California's The Forum. "OMG!!!! My #aldc member @madisonziegler1313 with the original dancer turned mega-star!" Miller posted to Instagram Sunday alongside an image of Maddie posing with singer and actress Jennifer Lopez. "We're so blessed," said Miller.
Maddie not only rubbed elbows with J.Lo but was also photographed in the presence of A-list singers Katy Perry, Miley Cyrus, Becky G and Gwen Stefani. "Love her," Maddie captioned an image of herself posing with Perry in her Britney Spears-inspired denim frock. "My life is complete," Maddie said of her red carpet meet-and-greet with Cyrus.
One celeb especially happy to meet the "Dance Moms" was "The Vampire Diaries" star Nina Dobrev. "My #fangirl moment of the night," Dobrev posted to social media with a photo she took with the ("sooo talented!") dancer.
Maddie filmed a promo for the MTV network Thursday in light of the "Chandelier" music video's nominations. "Can't wait!!! #roadtothevmas," Maddie captioned an image of herself posing next to the VMAs official makeup trailer. The promo, entitled "Maddie Ziegler Dances All Over The Forum," featured the video star donning her signature tan bodysuit and white wig while performing iconic moves from the Sia video.
Maddie was dressed by Style LVR/Lo VonRumpf for the event. Her dress was a customized Walter Collection piece.
Catch up with Maddie and the rest of the "Dance Moms" cast Tuesdays at 9 p.m. EDT on Lifetime.
© Copyright IBTimes 2022. All rights reserved.
FOLLOW MORE IBT NEWS ON THE BELOW CHANNELS