Danish Wind Turbine Maker Vestas to Cut 2,335 Jobs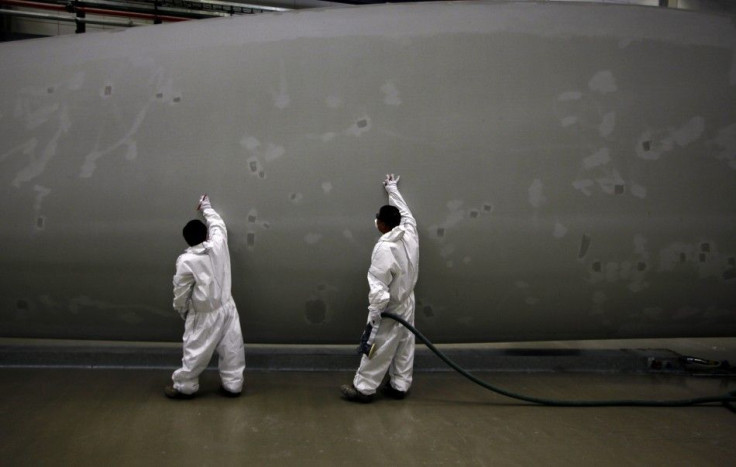 (REUTERS) -- Danish wind turbine maker Vestas (VWS.CO) will cut 2,335 jobs in a bid to restore profitability after rising costs wiped out its 2011 earnings.
Vestas Wind Systems A/S said the cuts, about a tenth of its workforce, would help reduce costs by more than 150 million euros ($190.3 mln) by year-end. Another 1,600 jobs could go at U.S. units later this year if a tax credit for renewable energy is not extended.
The world's biggest wind turbine maker is battling fierce competition, including from Chinese rivals, as well as the threat of subsidy cuts for renewable energy by hard-pressed governments forced to tighten budgets.
Formerly a darling of investors, the wind industry has been hit in the crisis by overcapacity and sliding turbine prices.
Late in 2011, Vestas was hit by cost overruns in product development and delayed revenues which last week forced it to issue its second profit warning in just three months.
Vestas said that Chief Executive Ditlev Engel would stay in his post but Chief Financial Officer Henrik Norremark will become chief operating officer and act also as CFO until a new finance chief is found.
Danish media had speculated that Engel could be forced out.
I have not offered the board to step down because I don't think that would be the right thing for Vestas, Engel told a news conference. We have delivered some really good results and I don't have any doubts that we can deliver some good results in the future.
The challenges we have faced in the fourth quarter of 2011 have given us a credibility problem. It is not undeserved, Engel said in a statement.
Engel said that the job cuts were one of many steps the company was taking to bring down costs to ready the company for an international economic downturn and prepare for a possible worsening of the U.S. market next year.
The executive management team will be expanded to six from the current two members to include heads of manufacturing, sales, turbines development and global solutions and services, Vestas said. The company will merge a number of production units and administrative functions.
It will shut a tower factory with 350 workers in the town of Varde in Denmark, but 1,600 of the total redundancies would be salaried administrative workers and 735 hourly-paid employees.
We have no plans to shut more plants, Engel told Reuters.
After the planned layoffs, which were in line with analysts' expectations for 2,000-3,000, Vestas will employ about 20,400 globally, including 5,300 in Denmark, Vestas said.
Vestas shares, which dropped as much as 7 percent, traded down 6.3 percent by 1509 GMT, against a 0.8 percent drop in the S&P Global Clean Energy index .SPGTCLEE. The stock is trading at 8-1/2 year lows after losing two-thirds of its value in 2011.
We believe investors were hoping that there would be more changes at Vestas, in terms of both economical and managerial consequences, Nordea said in a note to clients.
On January 3, Vestas shocked the market by warning that increased product development costs and delayed revenues had wiped out its 2011 profit. It had expected an operating profit of 255 million euros.
It said 2011 earnings before interest and tax (EBIT) would be zero while revenues would be around 6 billion euros instead of an already downgraded estimate of 6.4 billion euros.
CREDIBILITY PROBLEM
It was Engel's third profit warning since August 2010. He also abandoned in November the group's 2015 targets for revenue of 15 billion euros and an EBIT margin of 15 percent and adopted a goal for a high single-digit EBIT margin in the medium term.
It said the new measures would support that margin target.
Vestas said last week that it learned in the final days of 2011 that costs related mainly to ramping up manufacturing of its V112-3.0 MW turbine grew out of control. Analysts said this has stoked fears that the problems could spread.
Vestas stands atop a record backlog of orders but solar and wind power are facing possible subsidy cuts as many of their mature markets are weighed down by swelling public deficits and weak economies which have hit energy investment.
Vestas has warned that the possible expiry in the United States of the Production Tax Credit (PTC) at the end of 2012 could lead to a very difficult 2013 in the U.S. market.
The PTC gives a 2.2-cent per kilowatt-hour benefit for the first 10 years of a renewable energy facility's operation.
Vestas has invested $1 billion in its U.S. manufacturing and research operations, mainly four plants in Colorado.
We are now preparing Vestas for the situation where one of our largest single markets, the USA, may be facing a tough 2013, Engel said. This will have a huge impact on our business, if we do not act now.
© Copyright Thomson Reuters 2023. All rights reserved.